Hi everybody,
it's Nazzareno here.
I am glad to present to you the
Materials Showcase Scene
I've been working on recently and that it's been released in the Unreal Engine Marketplace!
Here the product description:
A clean studio scene crafted with love and care with which you can easily test and showcase your materials.
Designed for archviz and any other kind of materials for the creation of material's thumbnails or quick high-quality pictures.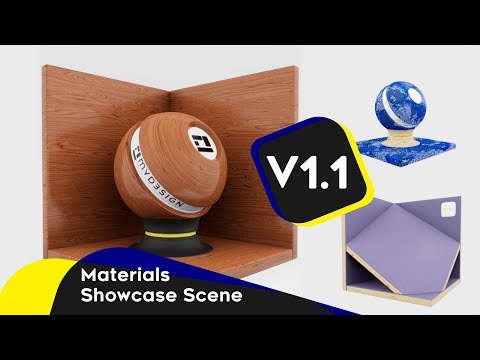 v1.2 IS OUT!
2 NEW PRE-BAKED SCENES FOR FABRIC MATERIALS
2 NEW MESHES: CLOTH DRAPE AND CLOTH SHEET
NEW CAMERAS AND CLOSE-UPS
PRE-BAKED SCENES WITH HIGH-QUALITY GPU BRUTE FORCE LIGHTMAPPING
v1.1
Blueprint panel for quick access to different materials and shapes
New pre-baked scene for planar surfaces
Improved lighting
Improved light baking settings
Improved UV mapping
Switch between Materials and Material Instances
Follow the development here:
https://trello.com/b/CCR25ZcZ
Forum post with updates here:
https://forums.unrealengine.com/unre...showcase-scene
The aim of the product is to give you simple, reliable tools for quickly and beautifully have great thumbnails of your materials.
Just add it to your project, load the level, select your material and save all the pictures.
After bringing you a better usability with v1.1 I already planned some of the objectives for
v1.2
and beyond with the main focus on more
sample meshes
in order to cover many possible use cases.
In this case, you will get additional scenes for:
Terrain (not plain) materials
Fabric materials
Dirt/Grunge materials
Glass/Transparent materials
Please follow the development in the Trello link above and feel free to write here any issue, critique and request you might have regarding the
Materials Showcase
product.
Cheers
Nazzareno