DUNGEON GENERATOR (V2)
Hello everyone !
I have released my Dungeon Generator Asset.

Tired of manually building dungeons from modular pieces? Want to speed up this process, but keep a high control over the dungeon generation ? Then Dungeon Generator is made for you !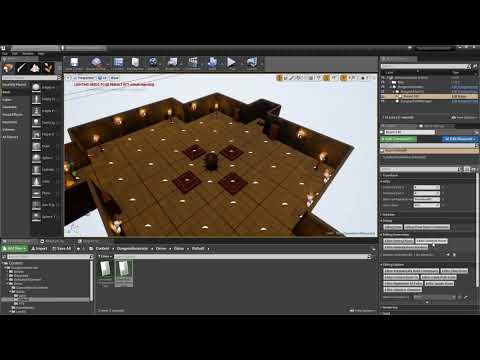 Check the documentation for more informations.
Join the Discord
Main features :
It will generate an entire dungeon for you by :
Creating rooms with random shapes,

Populating rooms with items (Chests, torches, Bookshelves,...)

Placing rooms in space, following the pattern you want (grid, BSP, Tree,... )

Linking rooms to each other with paths.
Moreover :
You can set up many options to generate the items you want inside the rooms.

You can manually place/delete/add rooms, even after the generation.

You can place custom room that you have entirely modeled in 3D (floor and doors will be automatically detected).

A travelling system is provided, offering you the possibility to transition from one level to another when the player go through "level doors".

A begin room and an end room are automatically placed inside the dungeon. These rooms have level doors which allow the player to go to another level.

You can procedurally build the dungeon at runtime.

Example levels with top down controller and FPS controller are included.

A material to see the player through walls is included.

An example with a Cave-style dungeon is provided, showing you how to customize the basic functionalities to create more advanced item placement pattern.