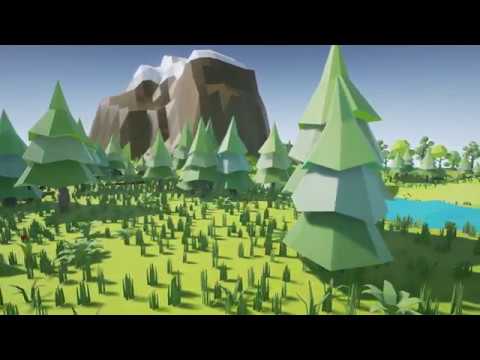 NOW AVAILABLE!!!
https://www.unrealengine.com/marketp...and-vegetation
DESCRIPTION
With the content of this asset you can design a different environments like deserts, forests, cities or fields. Although we created some different textures, all the objects were being textured in order to change the image and achieve the range of colours of your project.
Include 79 meshes and 367 variations with the included materials.
All plants has been created as Foliage Type to be used with the Unreal Engine Foliage Tool.
TECHNICAL DETAILS
Meshes: 79 items
[#] Object Type
[4] Bamboo
[4] Bush basic
[1] Bush deco
[6] Bush fence
[4] Bush flower
[1] Bush fruit
[6] Bush plant
[9] Cactus
[3] City tree
[3] Desert tree
[5] Dry tree
[2] Fruit tree
[8] Grass basic
[2] Trunk tree
[5] Log tree
[5] Palm tree
[3] Pine tree
[3] Park city tree
[3] Snow pine tree
[2] Trunk tree
Maps: 2 maps
[1] Objects Map
[1] Demostration Map
Engine Version: 4.9 or higher
Platform: Windows
LODs: 0
Number of Meshes: 79 items
Vertex Count: 20 to 1736
Collision: Yes (automatically generated)
Number of Master Materials: 16 materials
Number of Variations: 367 items
Number of Textures: 16 textures
SCREENSHOTS
More screenshots:
https://www.unrealengine.com/marketp...and-vegetation
I hope you like it!