Project Stray is being designed entirely in blueprints. It is being designed purely with the game play in mind at this time and currently has no graphics or sound.
Its a single player first person shooter that blends Doom And Quake with Dark Souls. I don't think anyone is really doing anything quite like this right now. I have a long history of working on Doom and Quake style game play. I was one of the designers for a Doom 2 expansion called No Rest For The Living and I recently released a Doom 2 level called Redemption Of The Slain.
Here is a link to Redemption Of The Slain
https://steemit.com/gaming/@thecastl...e-and-download
No Rest For The Living and Redemption Of The Slain are perfect examples of the kind of combat and level design I want to see in Project Stray.
Project Stray - Gauging Interest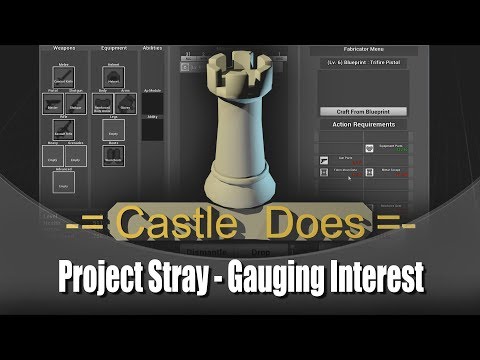 I am looking to see how many people would be interested in a project like this. Would I be able to sell the blueprints? Maybe I can find a way to gain support to finish this game. What do you think I should do?
Download a Playable version of Project Stray here :
https://drive.google.com/file/d/0B-2...ew?usp=sharing
I am currently looking for work! I have almost 20 years of industry experience.
Here is my Resume :
https://drive.google.com/file/d/0B-2...ew?usp=sharing
Below is the most recent dev video where I talk about progress on the project. I do videos on the stuff I work on pretty regularly. I like to communicate with people and appreciate feedback criticism ect.
Project Stray - Update On Fast Travel And Crafting Systems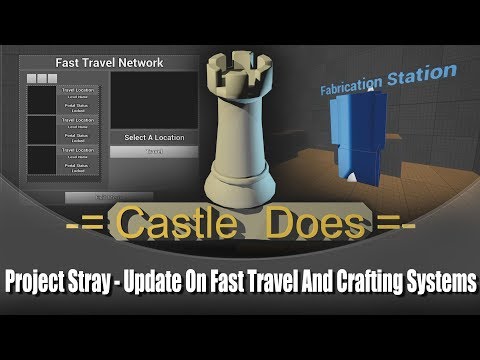 I talk about the blueprints I used to create the crafting and teleport systems recently added to the game. Project Stray has come a pretty long way since last week.