Buy HealthKit now on the UE4 Marketplace HERE!
Buy HealthKit now on Gumroad HERE!
Buy HealthKit now on itch.io HERE!
DETAILS
Price:
$9.99
Health Kit is a
versatile
,
easy to use
system for adding player health to your game. Packing with
four standardised health mechanics
from across the varied spectrum of gaming, the system is
almost entirely drag and drop
, requiring very little effort to get it up and running.
A set of
easy-to-read
and
well documented
blueprints powers this system that takes one of the fundamental mechanics of the industry and turns it into one of the
easiest
parts of your game to get right!
At launch, Health Kit comes complete with a set of UI elements for player feedback, four standard health models (percentile, regenerating, segmented regenerating and overshield), an example implementation of each, as well as an example of how the system might be tied to world items such as medkits.
With easy-to-use controls and clearly labelled parameters, you can have a customised health system running within minutes!
Features:
Extremely easy to set up health management system - Almost entirely drag and drop
Four different health models, widely used across gaming
Intuitive UI elements - let Health Kit automatically create a HUD or use the base elements in your own
Detailed, clearly labelled parameters
Well documented, easy to follow blueprints - great for use, extension or learning
Full multiplayer support
Easily adapted to ANY game style, from first person, to side scroller, to vehicular and any others!
Works on either character/pawn blueprints OR controllers! No need to change everything around just to suit a marketplace asset!
SCREENSHOTS
Click on the thumbnails for the full screenshot (opens in new tab).
VIDEOS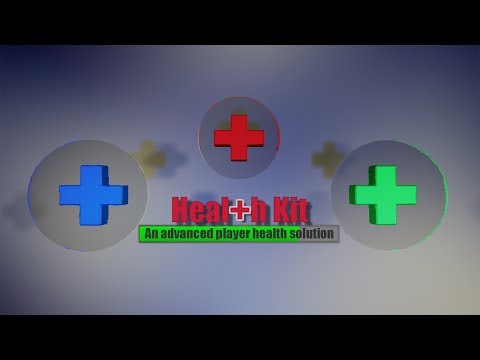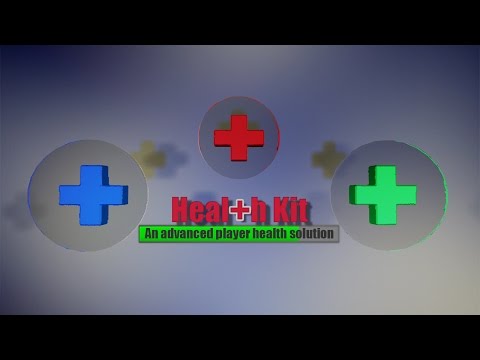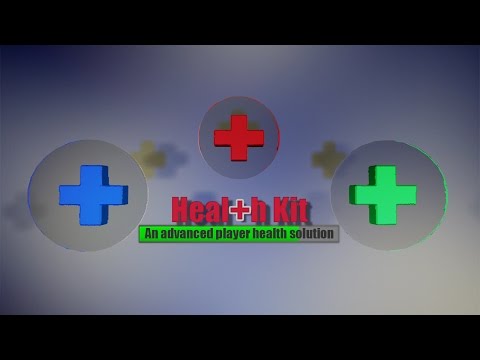 LINKS
Dapper Raptor Discord Server
Dapper Raptor Twitter
My YouTube Channel
Dapper Raptor Website