Support thread for DoN's 3D Pathfinding - Flying A.I. solution which was released on the marketplace recently!
https://www.unrealengine.com/marketp...ding-flying-ai
"DoN's 3D pathfinding for Flying A.I. enables your bots to navigate narrow aerial corridors, crevices, 3D mazes, etc without having to rely on waypoints, line-tracing heuristics or other less reliable methods. The system works even in highly dynamic/procedural worlds with moving collision geometry. Easy to use behavior tree node and Blueprint APIs provided, no C++ knowledge necessary. A comprehensive demo map has been prepared with examples of complex scenarios, known limitations, usage tips and more."
Documentation:
http://www.drunkonnectar.com/don-3d-...documentation/
Video overview from 2016, but still applicable: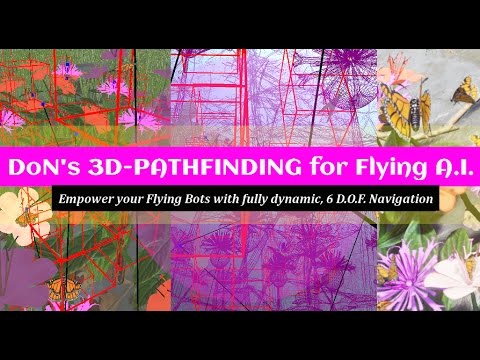 Old community tools forum thread for reference:
https://forums.unrealengine.com/show...th-full-source
!)