Hello, everyone!
I'm very pleased to introduce you my first marketplace content, Katana (Japanese sword). It contains 8 swords which are highly detailed and well considered.
Feel free to comment with any questions, requests, and whatever you think about this.
Available on the UE4 Marketplace - Price $34.99
Features:
It is such highly-detailed as you can get close to the model in VR. (Tested on HTC Vive!)
Work with layered material. Can be changed color of course, PBR parameters, and material (iron, copper, etc.) for each part.
Full customizable blade material provides delicate pattern and texture as an epic weapon of feudal japan.
Procedural mask generator material for sheath. There is option to print family crests on it.
Manual made LOD meshes are included. LOD1(60%) is also suitable as base mesh for third person character. LOD2(25%) can be used in middle range.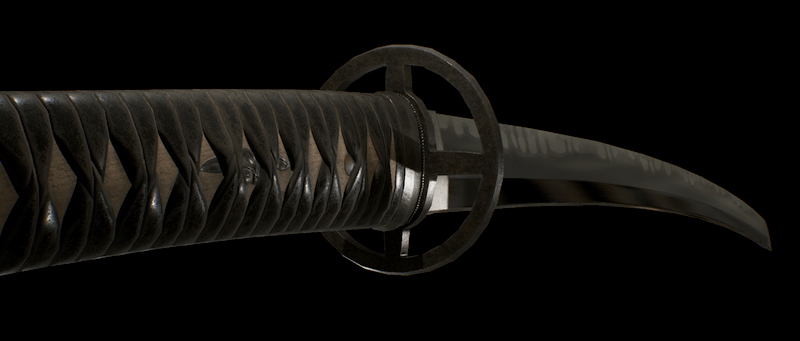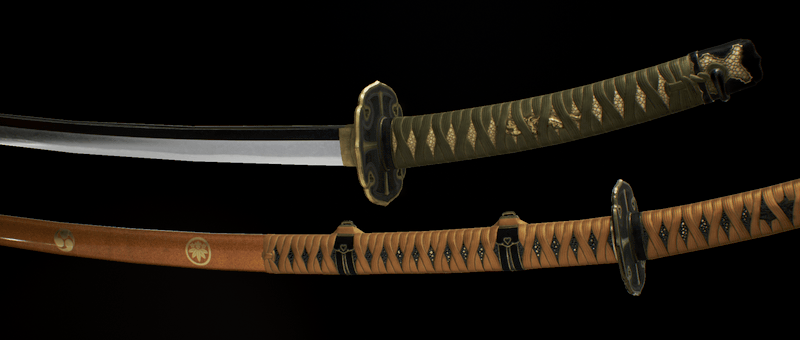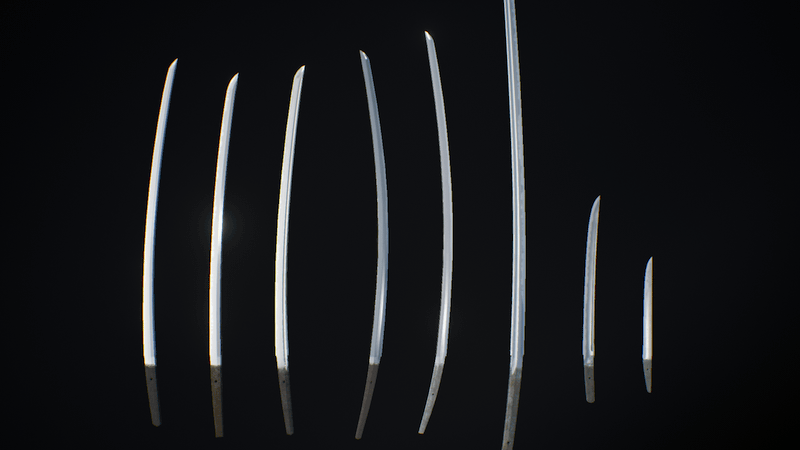 To see all swords in 3D viewer, please visit Sketchfab.
How to Use:
I prepared tutorial video to get started with my pack, and material guide PDF. It has more information especially about material customization.
Contents Included:
List of sword name
Otachi_1 (Large sword)
Tachi_1 (Sword for mounted or higher class warrior)
Tachi_2 (-)
Tantou_1 (Small sword, Dagger)
Uchigatana_1 (Standard for main weapon)
Uchigatana_2 (-)
Uchigatana_3 (-, Spike and Knife are attached)
Wakizashi_1 (Sub weapon)
Meshes
18 : Skeletal Meshes - Sword and sheath for each, and B-type sheath for Tachi
28 : Static Meshes - Blade, hilt, and sheath for each
Materials
25 : Material Functions - 5 are used in blade material, others take charge of a part of mountings independently.
15 : Materials - See above PDF for full list of material.
63 : Material Instances - Generally, there are 2 instances for each as a preset of variation. You can make more.
Textures
7 : in Detail Blade - Used in blade material.
30 : in Detail Mountings - PBR textures of Wood, Metal, Leather, etc.
20 : Family Crests - 512x512 masks
17 : AO Maps
45 : Masks - For layered material. Commonly 2048x2048 or 4096x4096
11 : Normal Maps - Well integrated
I hope if you have some interest in this pack. Cheers!
Support email:
bunnopen@gmail.com