FPS Template WIP #03
Update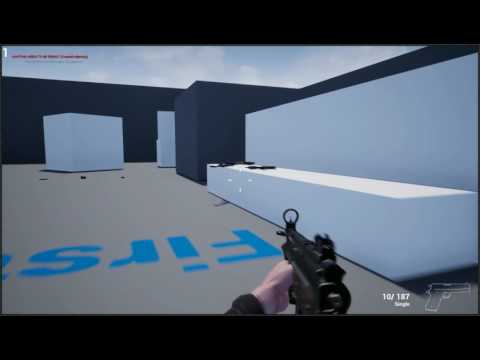 Finally managed to get back to work on this one.
Changes:
Moved to the UE4 First Person map to see how plug & play the assets are. Had to fix some minor issues.
The character will stop firing if you get too close to the wall, and resume when moving back.
Changed wall detection from Box collision to line trace.
Added sound effects. They aren't all good, but you can change them easily in your project if needed.
Added ammo pickup system with ammo BP asset. You can choose the weapon type and how much ammo you want added. They have the same physics as the weapons.
Sound effects are from Freesound.org. Most of them are CC0. The rest you can read in the video description.
I will provide a full list with the final product.