MOST RECENT UPDATE:
Thank you everyone for the amazing support, Minimalist Interface Package is now live on the Marketplace! Feel free to check out the brainstorming process and more below, some posts in this thread may be outdated, but I'll be updating the project to please everyone's needs, yet again, thanks!
You can find the project at:
https://www.unrealengine.com/marketp...erface-package
---
Hey everyone!
For the past few weeks I've been working on my own project that contains a Minimalist UI, I've had quite a few requests that I should create some Minimalist UI and release it on the Marketplace. Currently I'm in the design stages but I'll be starting work on Monday (2/6/2017). Some of the current pre-production details and information can be found below:
What is Minimalist Style Design
(as from a Google search, the best way to describe it):
Minimalist design has been described as design at its most basic, stripped of superfluous elements, colors, shapes and textures. Its purpose is to make the content stand out and be the focal point. From a visual standpoint, minimalist design is meant to be calming and to bring the mind down to the basics.
That description is exactly the goal for this release, and to give developers a package that works for any type/genre, giving them the most out of what they're paying for.
Currently I'm focused on creating UI elements that can be incorporated in the genres below, however I am definitely willing to work on getting more by request:
FPS or Shooter
Role-playing Games
Hack & Slash
Fighting Games
Racing Games (and/or vehicles)
A few things that I plan on putting in the package include tons of icons, widget blueprints to get people started right away, and a few more things found in the list below:
Main Menus
Pause Menus
Chat Boxes
Quest Interfaces
Icons for Consoles
and much more...
Please note that I will be releasing a template that will contain either an example for a shooter or an RPG, to basically showcase how the interfaces can be used; the widget blueprints will be setup in a way so developers can start incorporating their Player Character info and much more. However the focus for this package is more of the design, rather than the functionality. I'll try my best to have some functionality in for the Template (or Overview map) so developers who don't know UMG can copy-paste blueprints. Please feel free to comment what you feel about this portion!
If you're interested in some of my past work, feel free to take a look at this
gallery
for screenshots from two different projects.
If you have any questions or are interested in more things for the package, feel free to reply!
UPDATE:
Project is finally complete and submitted! Feel free to look at the video below: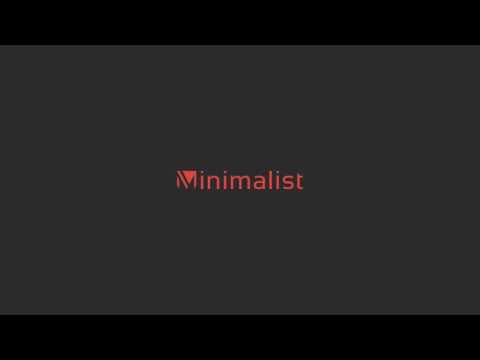 Information
The Minimalist Interface Package is 100% built in Blueprints and Widget Blueprints, primarily focused on the design, but still giving developers a seamless way of integrating functionality.
Flexible for a wide variety of genres, the package contains interfaces built for Shooters, RPGs, Racing games, and more. The interfaces are built to work with each other, allowing for a consistent style.
Included in this Package:
Login Interface
Main Menu
Options Menu
Pause Menu
Chatbox
RPG & Shooter HUDs
2 Speed Meters for Racing Games
Equipment Interface
Inventory Interface
Console Icons
… and much more!
All widgets include Opening animations, properly named hierarchies, and commented blueprints for easy editing.
Widgets like the Scoreboard include Data Tables and Structures to aid developers in creating a functional score/stats system.