Status: [June 2018] 1.0 Live!
Welcome everyone!
MCE is a set of tools to quickly prototype combat, skills, stats, runtime modifiers and actions in your game, regardless of your theme.
Get it on Itch.Io
Get it on the Marketplace
Video Trailer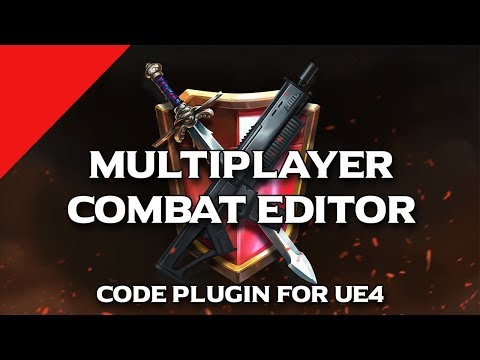 Main Feature List
Create and handle attributes, stats or resources

(such as Health, Dexterity, Stamina, Experience or Level, create any stat you need)

---

Access and use these stats from any other MCE modules

(such as dealing damages based on Dexterity amount)

---

Set up the damage systems of your game as you like

(critical strikes, damage distance falloff, armor, weakness, elemental resistance, create any calculation you need)

---

Create abilities and use the hundred of built-in effects MCE provides or create yours

(passive, weapon or animation ability, stacks, aura, beam, cone area and many more)

---

Apply temporary or permanent modifications to any of these stats, combat rules or abilities

(talents, runes, buffs, debuffs, item bonuses, create any modifier you need)

---

Create a state machine for your characters to specify which actions they can take and when

(such as can't shot while sprinting or reloading, create any action you need)

---

These are the main modules but MCE provides many other sub-features which you can check here

---

A hundred of examples available for download, including FPS, TPS, Topdown and Twin-stick character templates
YouTube Tutorials
Support
Website
Join the community on Discord!
Screenshots