Hello, Everyone!
Quick Gravity Tools
is now available in
MarketPlace at $4,99
!
---
---
Video Demonstration: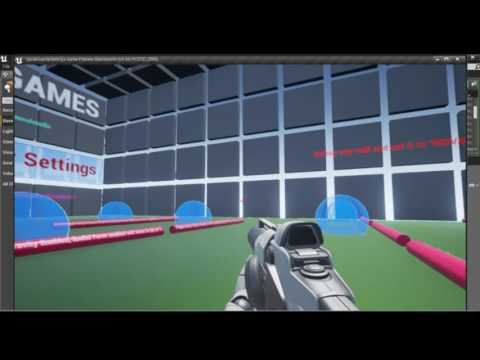 ---
Full Playlist at:

https://www.youtube.com/watch?v=6uOf...iaqMiHvKTIjg9f

Quick Gravity Tools works like a trigger and allows you to quick enable various gravity settings to a large number of static meshes, with few clicks, without need to set each of one individually.



Quick Gravity Tools provides the easiest way to add Physics and Gravity to all meshes in your level.

Quick Gravity Tools works with any static mesh. You only need to drop the "GravitySettings" BP into your level, and set the desirable static mesh to "Movable", in "Mobility Settings". Alternatively, you can use Tags too.

Quick Gravity Tools has the hability to set and enable Physics, Gravity, Radial Force, and much more, to any static mesh in your level.



- Useful group feature: You can set each trigger individually, with individual settings, including using static meshes with certain groups of tag names specified



Quick Gravity Tools works great with multiple events using the same static meshes in game, filtered by:

* "Movable" Mobility (Automatically detects what is "Movable", "static" and "stationary", ignoring the two last ones")
* "TAG" enabled
* "TAG" enabled with "TAG NAME".

These filters makes the Quick Gravity Tools a powerful and simple BP that makes possible any type of scene with any static meshes!

Things like : Radial Force , Radial Impulse, Radius, Linear and Angular velocity can set direct in "GravitySettings" blueprint.

You can choose to use between Radial Force or a constant Linear and Angular Velocity. All this ready to be set in "Gravity Settings" BP, direct in your level!

Examples of use:

* Puzzle Games
* Action Games
* Plataform Games
* Space Games without gravity
* And so on...





Prerequisites: The meshes you want to be affected by the "GravitySettings" BP, must have mobility set to "movable".




Technical Details:



Number of blueprints: 1
Number of materials: 5
Fully commented blueprints.
Engine compatibility : 4.14.1 - 4.14.3 +

If you have any questions, feel free to ask.