Hello; We know that the worst part of a visual programming environment is the eventual spaghetti your graphs becomes after you add some functionality to it.
I try to avoid the mess as much as I can using subgraphs for everything possible, even though doing that is not enough to avoid tons of wires going wild everywhere in most of these graphs.
I'd like to suggest a simple way to help with organization and workflow; Would be the possibility to add "shortcuts" to a node instead of linking wires. Shortcuts for a wire, like this: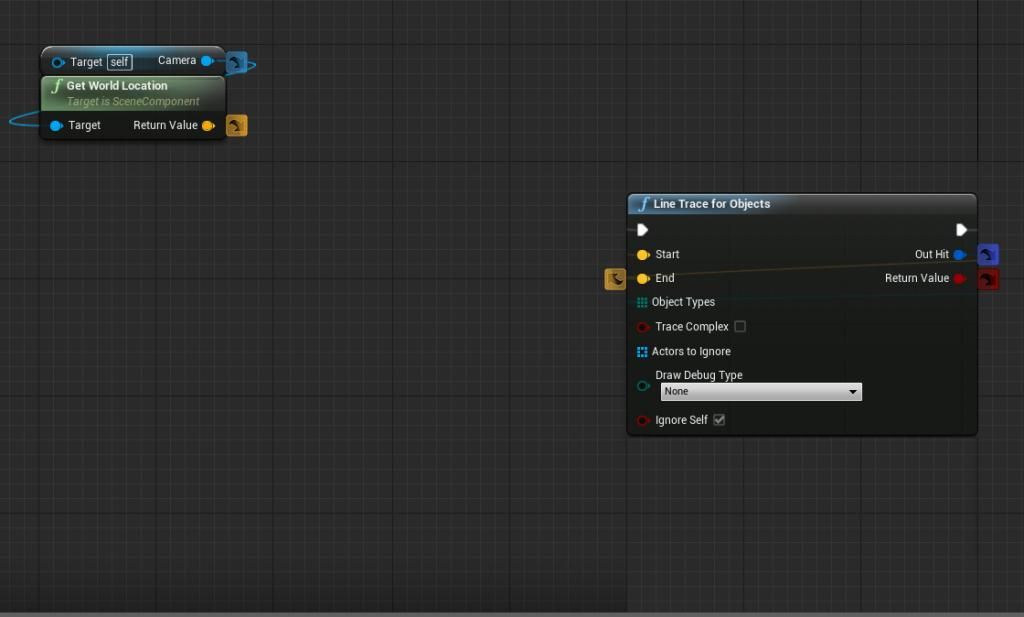 Than when user hovers mouse over a shortcut, it draws the wire to the node it is actually linked to. Would be sooo much less visual pollution.
Would be a good addition if possible to add this to the blueprint system, sometimes when you try to link a wire from a node to another node far away in the graph is a pain in the *** to link them together...
But before we have this kind of new features, bugs like the annoying errors with "Transient" data for functions inside blueprint libraries must be fixed :/