You're getting that vibe because it is that simple. I've converted several workplaces to unit testing and CI and it's not a big ask. The biggest issue is developers digging in their heels because they don't like change and don't understand the benefits, very similar to the point of view you're coming from right now.
Other than that you have a pretty jaded view of engine issues and that's Epic's fault for not managing the UE experience better. But they
can
be fixed. They get fixed all the time. It's not that much of a stretch to imagine that much of the testing can become painless and automated, and that the work to do that can be done piece by piece as part of a new development methodology. A development methodology that has far-reaching benefits from virtually every perspective. We're basically discussing seatbelts for programming.
There is no way Epic do internal unit testing to the degree of what I'm describing. Period. Like Bruno said there's some there, but it's for very low level functionality, probably a lot of the macro stuff. Code that is designed around unit testing looks nothing like what's in the engine. There isn't much to speculate about, you can't unit test the vast majority of the engine code as it is. Is the code bad because you can't unit test it, or is the unit testing not there because the code is bad? You don't solve a chicken/egg problem with circular logic, you just break the cycle.
You don't need to set up a unit testing framework and write tests to learn about it. Here's a very good presentation that discusses TDD using symfony and behat. Totally worth a look through:
https://www.slideshare.net/kamiladry...hp-and-symfony
To be frank if you're not willing to learn about the subject then introducing a counterpoint to it is pointless and at worst harmful to what is a hugely beneficial process. So take the time to check it out and you might become a convert.
Edit: here's a video that covers off nicely everything I've been talking about: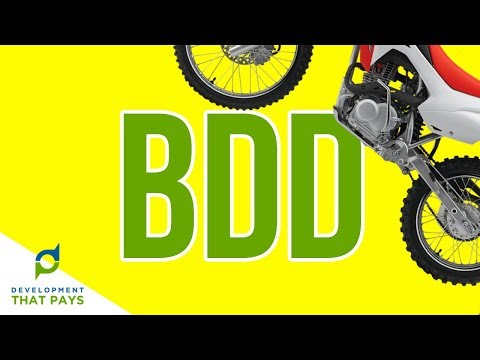 And here's an example from PHPSpec, which is an example of the skeletonizer tool I've been describing (start from 50 seconds in):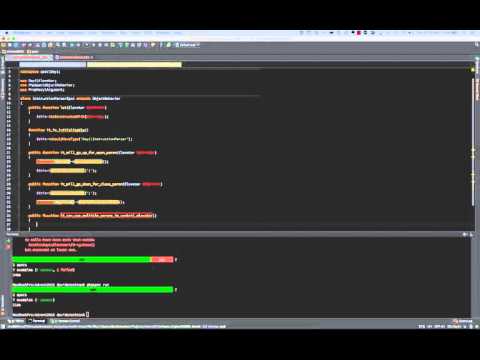 The important thing to note here is the speed he can work at. It's creating all of that code for him, he's just plugging in units of work to the methods it creates based on his test functions.
If he was using BDD he wouldn't even have to make test functions, the BDD parser would have done that for him.