Cook for the Giant (VR)
Cook for the Giant (VR)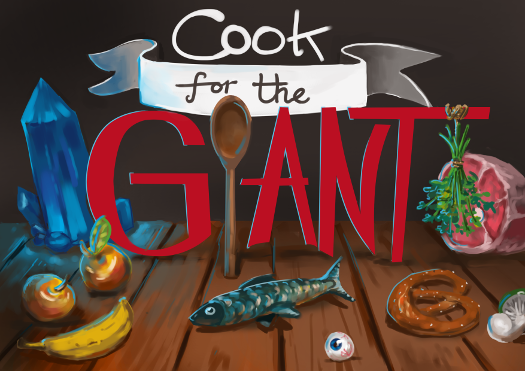 This is an initial playable version, the game will be updated one or two times until end of the jam! The game is free until at least five weeks after the jam.
Download Link:
https://vhiterabbit.itch.io/cook-for-the-giant
This is a VR-only Game!
Team Name:
Vhite Rabbit
List of team members:
Jonathan Hale
Falk Ridder
Florian Isikci
Maximilian Welscher
Timothy Hale
Submission Name:
Cook for the Giant
Pre-jam Content:
We started off with a project containing C++ code which matches the VR template of the Unreal Engine (picking up objects, the blue hands and the hand poses) as well as some safety system which blends in Vive controller when they get to close to each other or the headse and a haptic feedback effect for picking objects up. All the other assets and code were created during the jam.