https://drive.google.com/drive/folde...WtUcElOMnd2TU0
RennAndNyxi
(Renn Farnell - Nicola Bednarz)
RennAndNyxi_The Rite of Spring
Bring "spring into action" by drawing the wisps to the mystical runestones scattered around the world of Nyxeria.
Controls:
WASD to move
MOUSE to look
Hold Space to Charge Jump
Hold Space in air to charge a second Jump
Hold Space in air a third time to Glide
ESCAPE key enters and exits the menu
Progression:
The onset of spring empowers your fairy, each area that you spring into action and life empowers your jump and move speed. Explore each area and bring the wisps to the rune stones in order to bring the world out of winter and into a time of prosperity and light!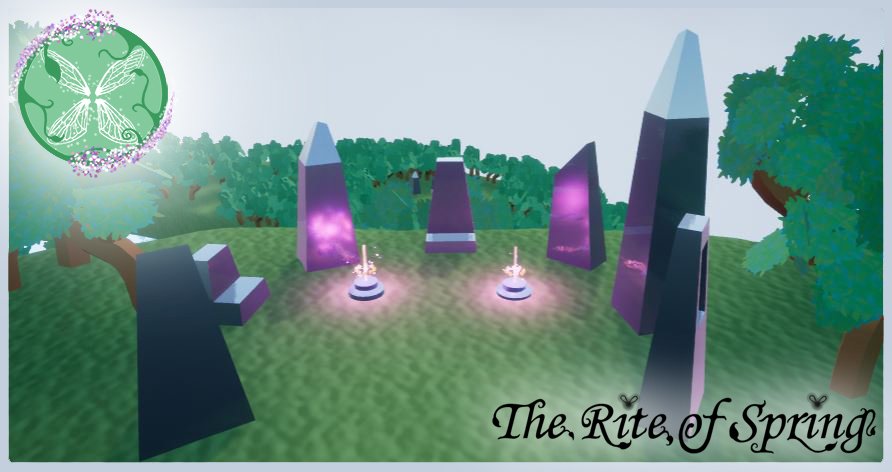 P.S Does a 100MB Rar count for the Speciality category?