Spring Into Portal
General Info
A VR Locomotion game, for people with heavy stomachs. Maneuver around using your high-tech SpringpadManifestor(TM)-Gun. Pick up items and jump trough mini portals to enhance score. You have 3 lives. Be vary of the water.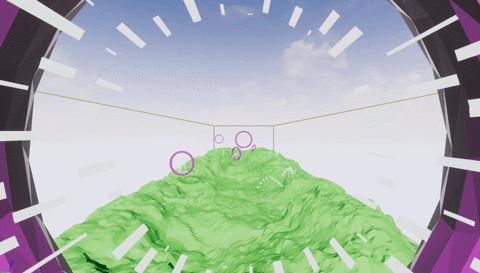 Game Name:
Spring Into Portal
Team Name:
Flying Saucer
Team Members:
just me (d_brane)
Controlls:
Left Trigger: Shoot Springpad
Right Trigger: Lock Springpad rotation
Use your left hand to place spring pad to jump onto. Once placed, the pads will mirror the right hands rotation. Press Right trigger to fixate rotation (jumping on them also locks rotation).
Download:
Download Me
EDIT: Enhanced description.