Unreal 4 Thread for University of Hertfordshire
BA & MA 3D Games Art & Design (BA) with Optional Sandwich Placement/ Study Abroad
Epic made this Unreal Project Spotlight about the course (Read more about the Spotlight here)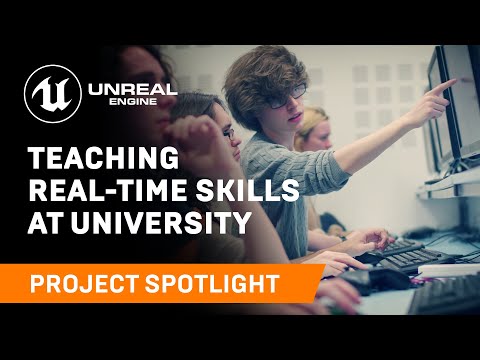 Here are the course details -
http://www.herts.ac.uk/courses/3d-games-art-and-design
First place in the world "Game Design & Development Schools - Production Excellence" The Rookies 2019 -https://discover.therookies.co/schoo…on-excellence/
Showreel 2016
Mixed showreel from all the BA Animation courses (2D, 3D, VFX and Games Art)
And here is the MA Games Art course details -
http://www.herts.ac.uk/courses/ma-games-art
Neil Gallagher, Award Leader for the BA & MA Games Art courses. The video below is to help any of you that are thinking off applying to BA Games Art, on this channel there is also advice for 3D Animation, 2D Animation and VFX. The work in the video are examples from student applicants that are currently on the course. Good luck. Any questions feel free to PM me.
I thought I would share some great work by our students using the fantastic Unreal 4 Engine, there is more to come so watch this space!
Here is our overall showreel -
Here are some students work from this year, I will post up more as their work comes in, They have until June 2014 to get it all together.
Showreel by Shaun Baker
Website - http://jestersheepy.wix.com/portfolio
Email: [EMAIL="Jestersheepy@hotmail.co.uk"]Jestersheepy@hotmail.co.uk​
https://www.youtube.com/watch?v=U-XdVPgYz2g
Showreel by David Nicholls
https://vimeo.com/84003678
Website - http://www.dmnicholls.co.uk/
Email: [EMAIL="dmnicholls47@gmail.com"]dmnicholls47@gmail.com