Ok so, I am just starting to set up some prototype stuff. I am trying to make a modular pawn. Equipping different weapons and armor etc…
I have been using "SetMasterPoseComponent" in the character bp. I am not good with bp, but it is faster to get stuff working until it can be programmed in later.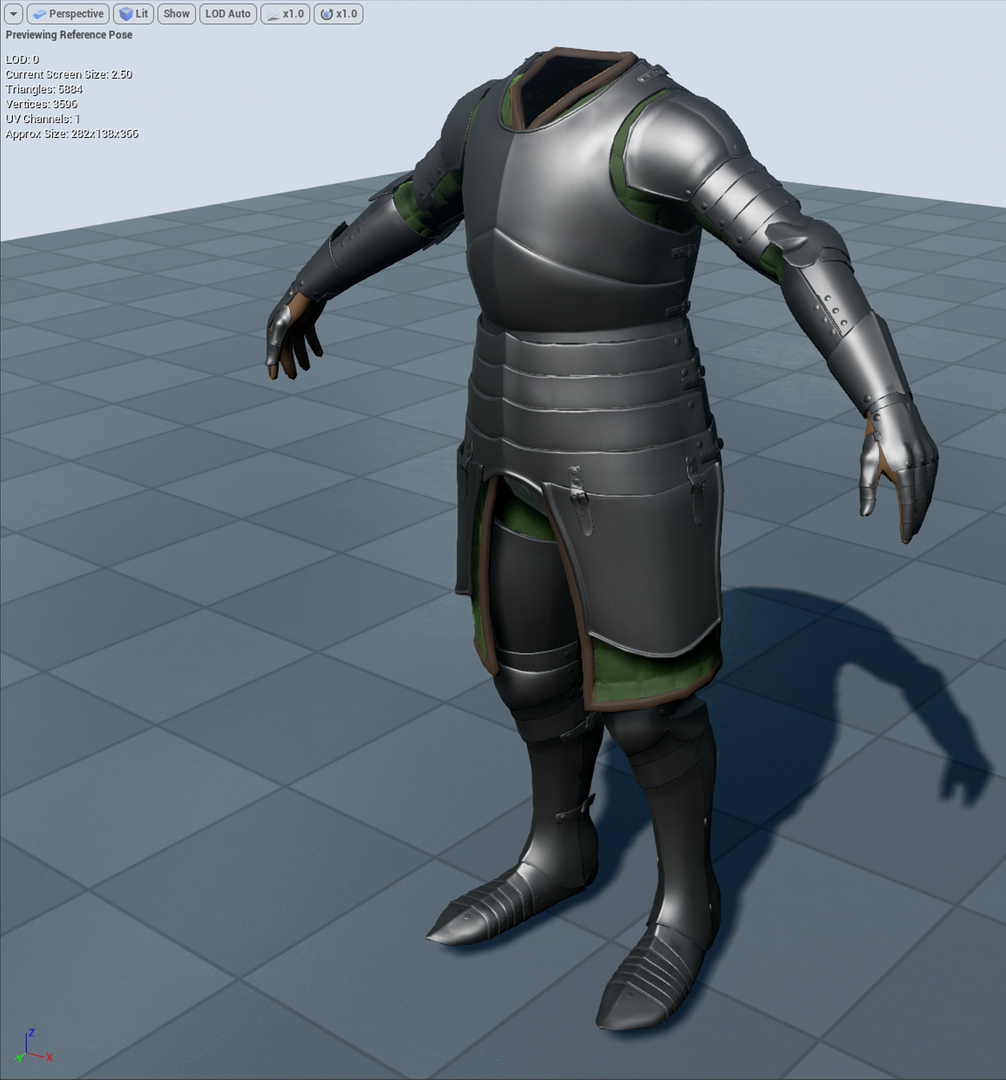 This is 3 meshes. The green stuff is just padded armor, the legs and upper armor are separate. I'm trying to figure out the best way to handle the faulds (the metal plate that hangs down over the thigh)
I tried exporting it with 2 extra bones, but it gave several issues on import (trying to rebuild skeleton and failing). In some previews it worked somewhat normal. In others, they dropped to the floor, seemingly at the root/origin.
Overall I would like to give the faulds each 1 bone and let physics bounce them around. However, I don't want to add the bones to the rig if they are only used in certain situations. I have several other meshes that have parts like this that I would like to incorporate, but it would get kind of crazy if I had to add bones to the base skeleton to fit everything. I do need it to be easy to swap out with other parts though. I'm not terribly familiar with UE4, especially blueprints. I am trying to be efficient, because I have heard that too many bones/skeletons can cause performance problems.
More questions while I'm on that topic: Does combining meshes that use the same skeleton double the bones? Or does it share the same skeleton? Follow up, would changing the skeleton by 2 bones make it load an entire skeleton just for that 1 mesh?
Of course, the end result should allow them to animate together.
Any help would be greatly appreciated.