Hello all,
I been following a SplineMeshComponent tutorial.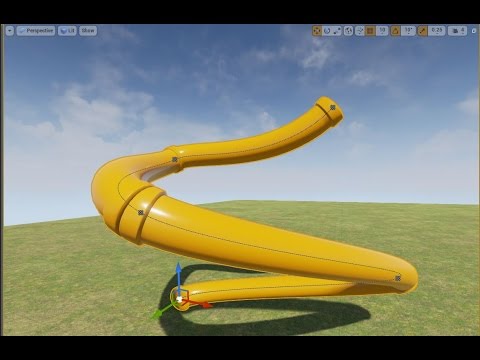 My goal is to create
some cabeling piping, but I'm having lots of problems.
In the tutorial he's explains that you need to have Z axis up so I have set this up.
in MAX and BP_compnent front axis z
I'm wondering if the script is also working ok, does anybody see some strange things
perhaps?
Also is my LP_setup correctly?
When I start pulling from a white vert it more streches from the center which shouldn't
happen.
Is there perhaps any other solutions?
Thanks