HeyHey everyone! Shadesman in the house!!! After a few weeks of general business, I have decided to show a bit of what I'm cooking up in Unreal Engine 4… it's not yet the MOST spectacular show of mettle yet, but it's getting there, and with additional assets my environments will turn out quite unique indeed.
Mainly, I'm looking for feedback - actually, some beginner things like bumpmaps, 'does it look right for what it is' and the like. Eventually I hope to have a video game based upon the novel I'm writing (and start a kickstarter campaign / recruit artists to help with models, etc), but working the Engine this way allows me to simply make backrounds to accompany the novel first.
SHADESMAN - Love Labyrinth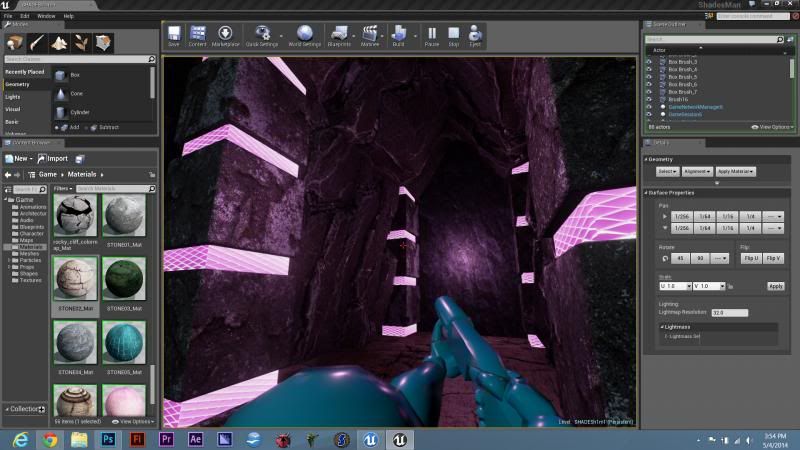 I think I'll add hanging, man-made stalagtites with green LED tips… for contrast… for starters… this is just a simple hallway in an underground city…
PRACTICE using DooM assets…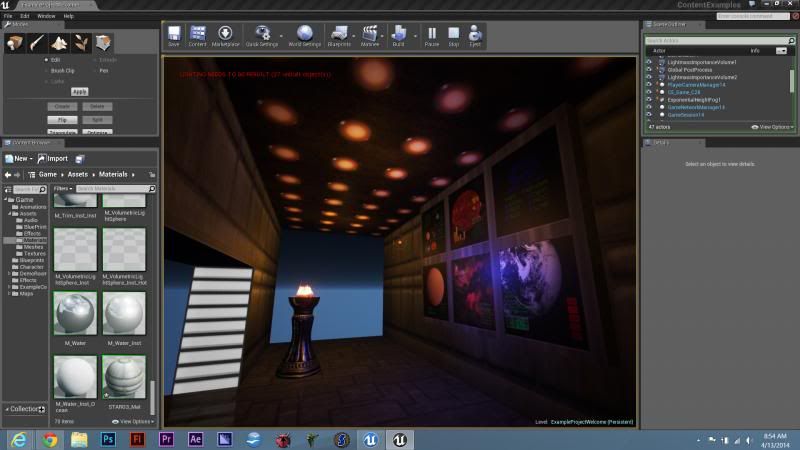 Not really continuing with this, but oh well!
More to come! Feel free to add suggestions, as this page will become a full-on project thread…