Hello,
I've created a static mesh through C++, and when viewing it in the class blueprint, a number of fields are missing.


.h
public:
UPROPERTY(EditAnywhere) UStaticMeshComponent* Ball;

.cpp
Ball = CreateDefaultSubobject<UStaticMeshComponent>(TEXT("Ball"));
RootComponent = Ball;



Dragging ball into scene shows this: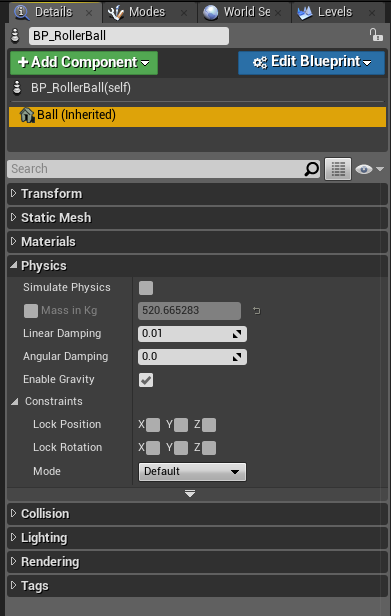 However inside the ball's blueprint it looks like this: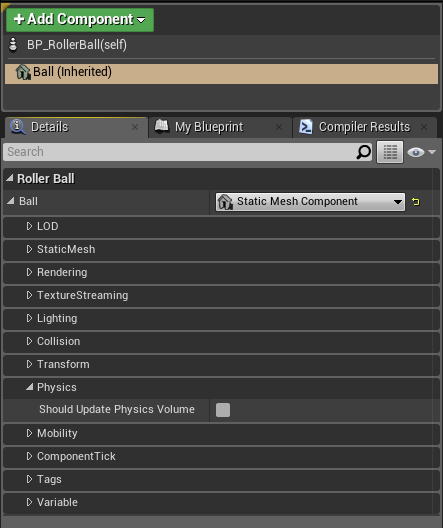 This makes it impossible to edit physics values inside the blueprint.
How can I get it's values to look like the scene view, instead of being hidden under the Roller Ball category?
Thanks!