I implemented a simple but effective "virtual joystick" using Leap Motion. Here is a video showing the concept and how fluid and precise the movement can be with this implementation of the virtual joystick: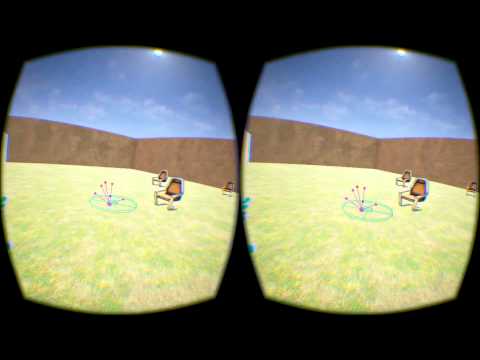 Here is the code on github (MIT license):
Would definitely welcome any feedback! I am new to Unreal Engine and am not a game developer (I am a VR/AR enthusiast), so no doubt I am not using Unreal Engine best practices. I have in the roadmap to do a proper Unreal implementation as a plugin/component as well as integrating with Unreal's input system. For now I just wanted to get the idea out there since I have found it to be a very elegant and usable solution for a VR controller.