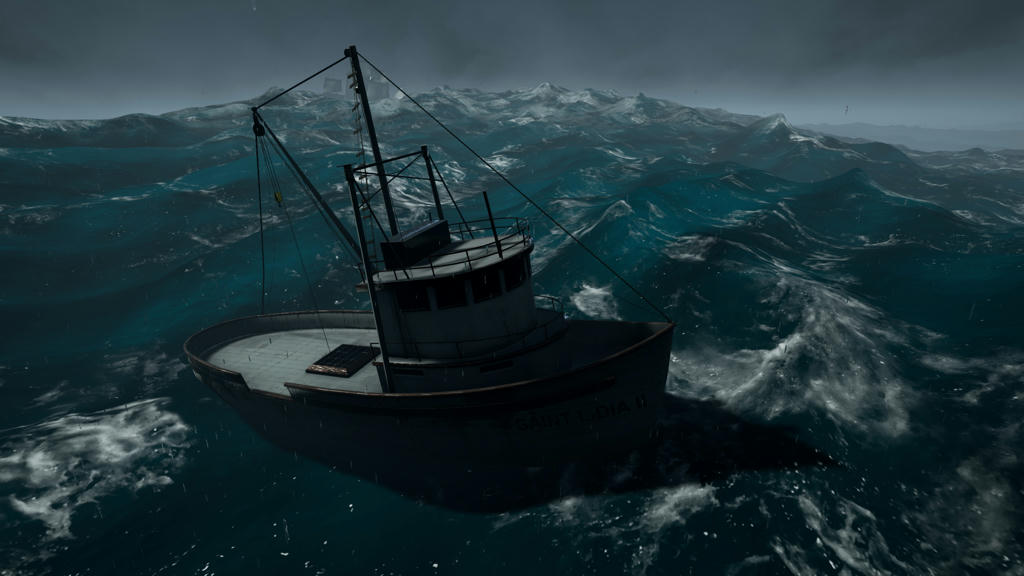 Soon™…
---
Reply train ahead…
The problem is the positioning of the line, not the gradient.
I have not found a (cheap) way to match it exactly where the ocean plane clips the camera.
Dying Light uses a flat water plane from what I have seen which is really easy to calculate and mask (how convenient for them :p) just a straight line.
I might make a flat plane version sometime if there is enough interest.
Ya it's nothing special… just a panning normal map with distorted uvs.
(It will be included in the update ofc.)
Anything is possible but something like this will not be easy to implement.
The article does not have any details about their implementation but essentially it's like the fluid surface plugin (which its code is a bit too complicated for me at this point in time).
It might be a lot easier to use a projected texture mask with the shape of the hull to displace the ocean but that can not work for more than a ship or two at the same time and you won't be able to generate kelvin wakes or anything like that that way.
I used the stencil buffer to do the half-in-half-out masking (mentioned a couple pages back) will be included in the upcoming update.
The upcoming update will be compiled for 4.10.4.
The ocean plane follows the camera which make it appear as infinite so there are no tile limits.
All things considered, the performance in the project is really good… it's not a heavy project like the kite demo or anything

You could say it's optimized for mid-range cards since I'm currently using a gtx 690 (which is like a 680 since UE4 doesn't support SLI) so I'm trying to keep the performance at 60 fps for my card which probably translates to over twice the fps for the lucky 980 owners.
Sorry, I will only be providing 64bit windows binaries but it shouldn't be an issue to compile for linux/mac.
However the shader is not currently compatible with opengl due to the 16 texture limitation (also no tessellation).
I am working on a "Lite" version of the shader though which should be compatible, not sure if that will make it to the upcoming update though.