**Hello! Developers and Community.
We want to share with you what we working on this days.
Artnroll Studio first game is an FPS/TPS, powered by Unreal Engine 4.
Codename: Warwolf : Teaser trailer.**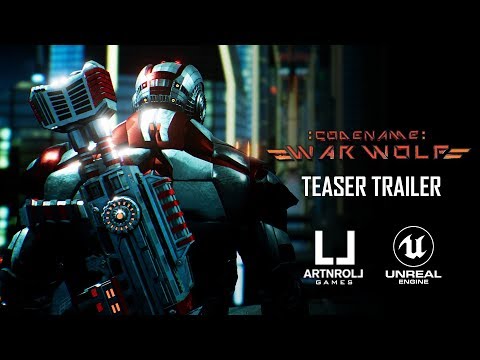 :CODENAME: WARWOLF
**Is a blend of sci fi first-person shooter video game and virtual reality storytelling under development by Artnroll Studio.
The warwolf story is based in a future where the Earth has undergone profound changes with advanced robots and A.I. technology, machines that have imposed dramatic changes in the administration of all countries.
Chaos has spread and all technology has fallen into the hands of terrorists.
With powerful weapons, robots, humans with mechanical parts and even volunteers for experiments at their disposal they intend to penetrate the huge networks of global terrorism.
Their sole and ultimate goal is infinite power and immortality.
The story is enriched with many characters that help the story and Reev Rainer is the main character who is highly trained mercenary whom the government calls in every major outbreak of terrorist organizations.**
ENJOY THE TEASER
All comments are welcome!
"THANK YOU"

info@artnrollmultimedia.com