Hey,
After updating my project from 4.18 to 4.19, I started getting huge FPS drops in regular intervals. I managed to trace back the issue to particle systems with mesh emitters and could reproduce the problem in an empty new project with a default particle mesh emitter (download link below). The FPS drops start out small, but get progressively worse the longer the editor is open. After a minute or two, "stat unitgraph" looks like this: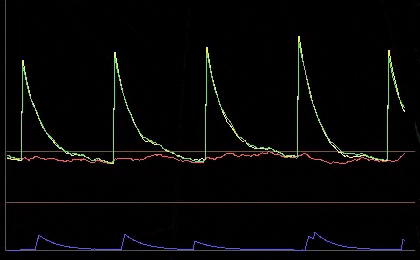 Download sample project (509 KB): https://drive.google.com/open?id=1NDIlO_JXG87XOzbxJa52t7aZVtW71UUK
I couldn't find any information about this behavior, so I have no idea if this is "by design" due to some new feature in 4.19 or if it's a bug. Does anyone have any idea what's going on there and how I can prevent or work around it? Should I simply report it as a bug and hope for a hotfix?
Any help would be appreciated.