While working on a asymmetrical VR game I noticed many people can't find any decent tutorials or spend a lot of time gathering info bit by bit. So, I decided to help and made this template.
ALMP
or
Asymmetrical Local Multiplayer
Template is a free Blueprint-only template that will help you build games in which VR and non-VR players play on one PC.
It's not ideal, but it's a start.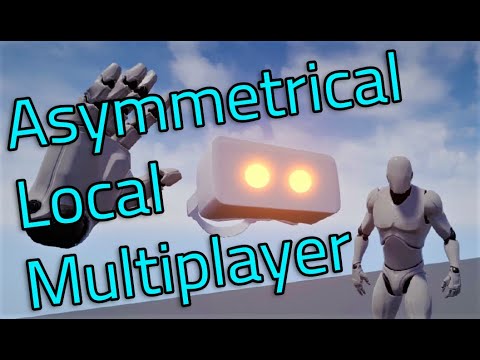 DOWNLOAD HERE
Unreal Engine:
4.22
Features And Controls:
PC
Shift + V To Toggle VR Camera On Monitor
WASD To Move
Space To Jump
VR
Hold And Release Face 1(Vive) or X/A(Oculus) To Teleport
Trigger To Grab
Supported HMDs:
Oculus Rift
Oculus Rift S
HTC Vive
HTC Vive Pro
Optimizations:
Forward shading ON
Instanced Stereo ON
I tried to comment everything, however if you feel lost, have a question or found a bug feel free to message me here or on Discord(spammaleros#3771).