I finaly managed to do it with a strange way.
I used this tutorial where it shows how to make a minimap.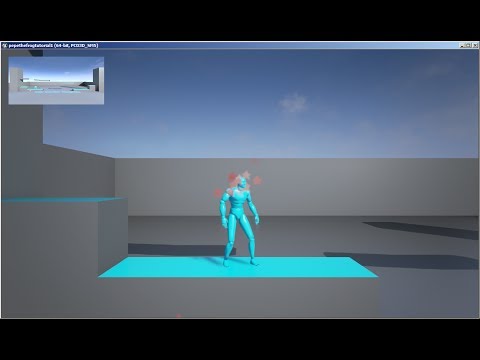 In truth, I only change the last part --> Instead a static camera (for minimap usage) i actually attach the camera to the character!
In a nutshell the steps are like this:
1. Create a new Texture (Render Target)
2. Crate a HUD (if you don't already have one)
3. Open the HUD in Editor and Add Event Draw HUD
4. (in the same editor) Draw Texture (don't forget to set the Texture you create in Step #1)
5. Create a Blueprint (Actor) for the Camera
6. Open this Blueprint in Editor, add a Camera and a SceneCaptureComponent2D
7. Add this actor to the level & attach it at your character.
Voila!
A small step for Game Developement, a big step against Βackshooters!