Hi I'm planning on making a game with the Unreal Engine that has a very specific look. I want it to look like late 1980s- early 1990s CGI videos. A lot of computer games from the 1990s that used per-rendered graphics also had the same look. Here are some examples.
Myst:
Knick Knack:
Blood Omen: Legacy of Kain
Eastern Mind:
The Labyrinth of time:
https://www.youtube.com/watch?v=L8R3D8KBNn8
Here's what I would like the Final game graphics to look like in motion:
https://vimeo.com/184862249
---------------------------------
Edit: There's a game engine that came out a bit more recently (2008) that was use for the game "The Void" that I think looks closer to early CGI than the Unreal Engine 3 does.
I think this is closer to the look I'm going for.
The Void: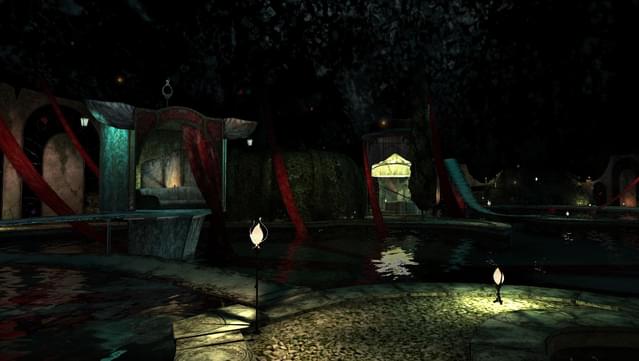 Youtube footage of the void:
http://www.youtube.com/watch?v=blNmhn-9Ios&t=33m18s