Hello ,
First , the documentation HTML5 is crazy, killed me !
You will save the planet by yourself.
Seriously , i tried to
build/cook/packaging
Tappy Chicken project for :
-- Chrome x86 => Failed Error Script !
-- Chrome x64 (Chromium => Failed Error Script !
-- Firefox x86 => Failed , Sound Good but Black Screen !
-- Firefox x64 (Nightly) => Working "Perfectly"
Question :
Why Tappy Chicken are working perfectly from Unreal Engine Blog (Chrome x86) ? It's a fake ? animation Flash ?
If i will make a HTML5 game , i will not asking people of downloading Firefox Nightly x64 , are us agreements ?
BUG :
Everytime that Unreal Engine packaging/build/cook proccess in HTML5
Packaging Failed
but in the Output log it's written Automation.excecute
BUILD SUCCESSFUL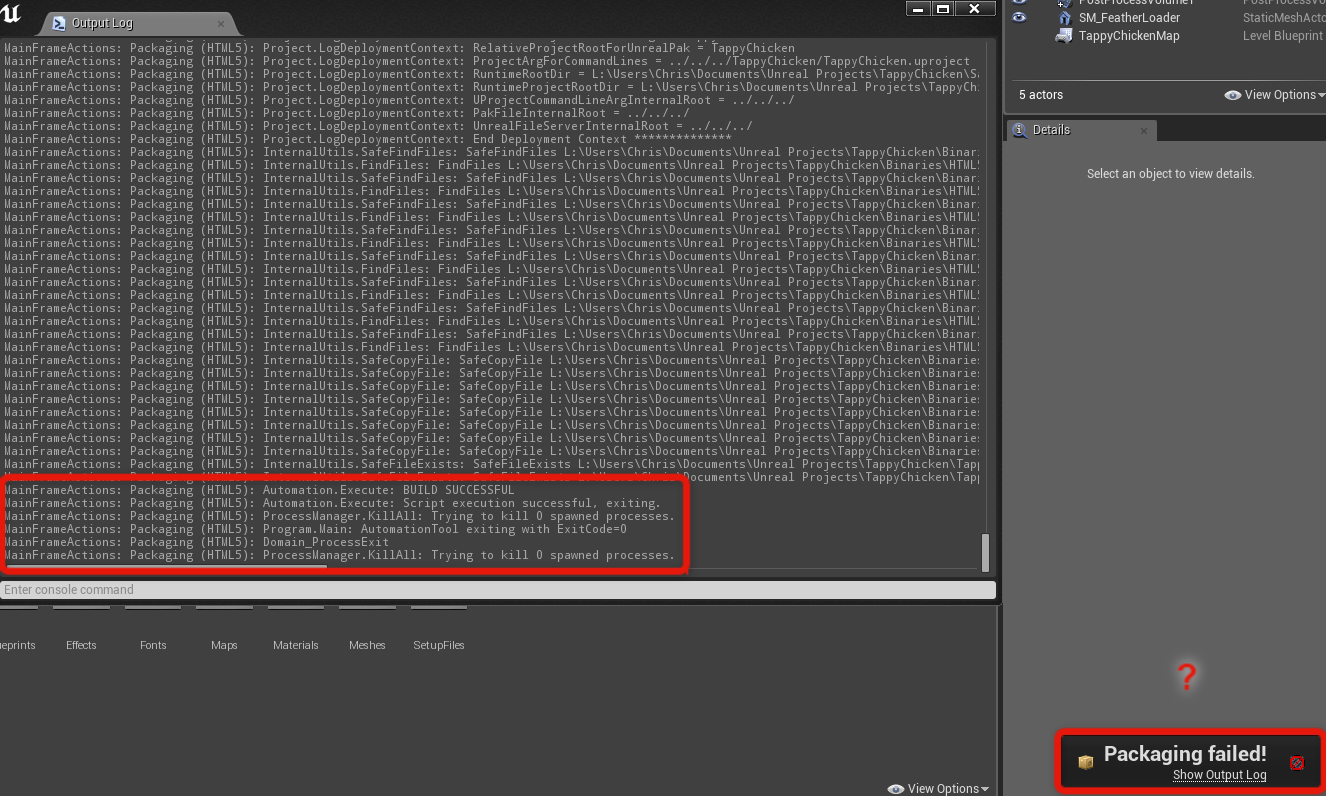 Question :
How changing screen resolution ?
I tried 600x900 from HTML5Engine.ini but its does'nt work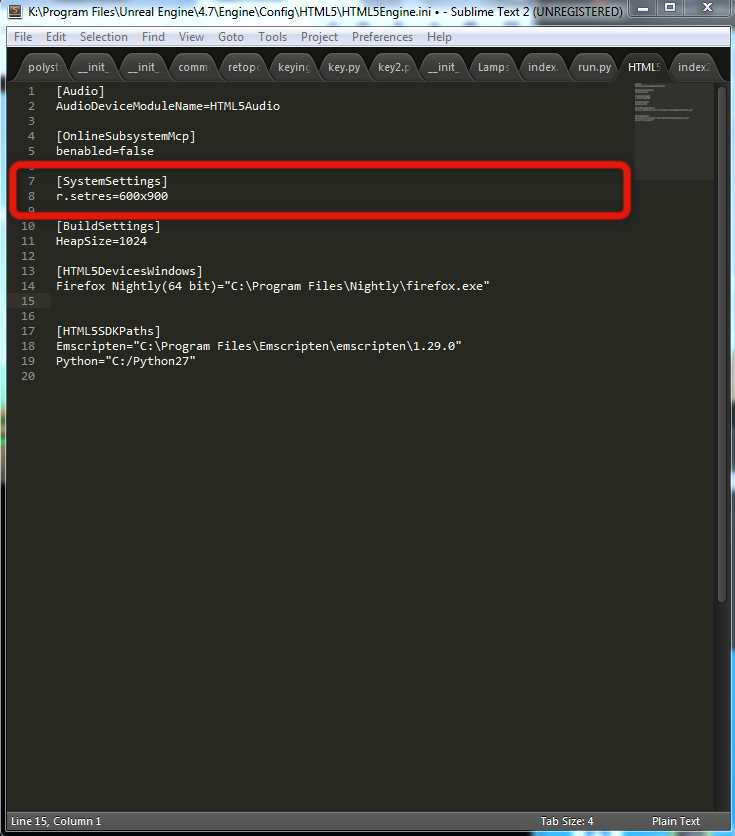 Game is still again in 900*600 like below: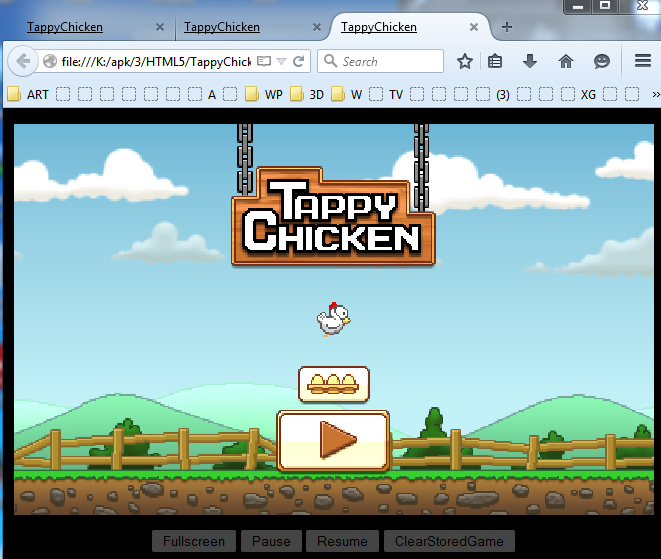 Question :
Where we can find good documentations, tutorials etc ?
Thank you