If the leap is jittering, you may want to ensure you don't have extra infrared light sources such as sunlight, additionally the leap will perform poorly if you have tables and objects very close to the sensor.
New Learning resources, full example project!
Check out the
latest leap motion blog entry
for a run down on a full example of how to use the plugin to make cool things in VR!
The three tutorial videos contain parts on how to implement basic jenga, jenga with pickup/drop cabilitilies, and finally telekinesis powers.
Part 1 - Setup and Collision
What you'll learn from the first part:
Drag and drop installation
Selecting a leap character and hitting Play to see interactive hands.
Build Jenga stacks and push them around with the Leap Collision Character.
Full instructions available in the video below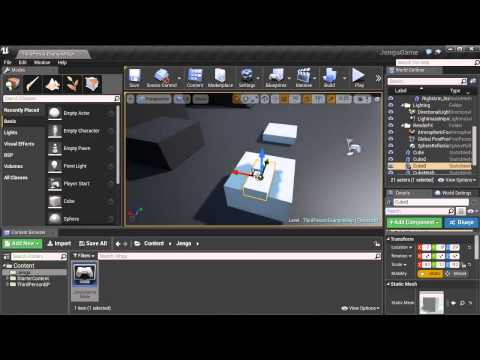 Part 2 - Picking up and dropping objects
Dig into the second part and learn to extend functionality with input mapping in order to pickup and drop blocks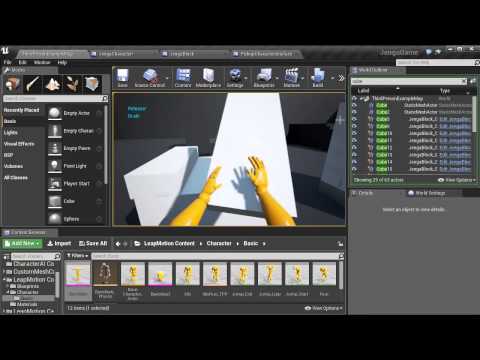 Part 3 - Raytracing and Telekinesis
Learn how to do raytracing in UE4
Enable your telekinetic powers to pickup blocks from the ground and place them back on top of the stack!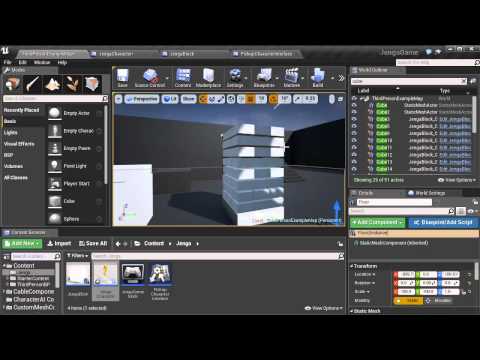 Resources
When you've finished you can compare your results to the
final project zip
, or use it as a reference!
If you just want to try the demo, grab the
executable instead
.
If you want to see an example of leap-only locomotion try the
mage arena game
.
Let me know if you've found any of this helpful