For example, I considered melee combat for my FTPS. My technique was to reuse the Firearm Weapon projectile/fx/damage systems. The concept was to fire tiny projectiles from the handle's axis pointing up, during the swing. I believe i can do something interesting with collision detection and damage effects. For more dynamic animation, i was planning a IK system vs pre-recorded animations.
No matter what techniques you pick, It will be beneficial to get familiar with UE4's
Skeletal Mesh Animation Systems
to create blendspaces/montages, statemachines, and notifies.. to wire up animation to events.
For Dodge and Rolls, you could use a animation set like this...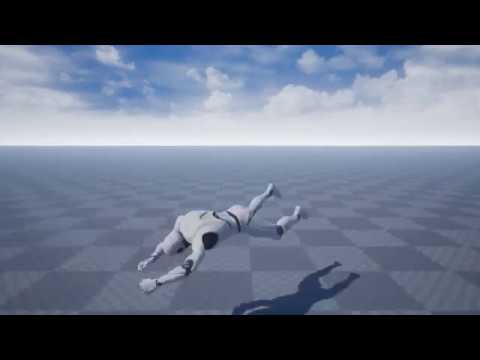 You can find it
here