Hey all,
I've been making some strides in game development!
Now have a title screen, game menu and loading screen attached to my 3rd person template which is using LHutz's Inventory.
I've got an AI NPC walking around and will chase if it detects you, or lose interest if you get away from it.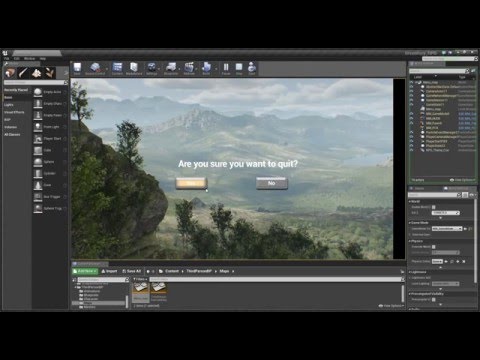 NOW.. I want to start dealing some melee damage with the weapons..
I've tried following this
Example/Wiki..
But this is incomplete from what i see.. and has vague references
MeleeDamage is simply a float that i set elsewhere.
BUT WHERE!?....
Using the LHutz system leaves me with questions of, where I put nodes.. on the player character, the NPC, the Weapon Items..
I've looked through the forums for hours, piecing things from here and there, but they don't all work in this situation.
Anyone have any suggestions? Anyone else using LHutz Inventory?
I know I posted about this before (kind of) but I need to get some BP clarifications!
Thanks all