Video of My Runtime Key Redbinding Project For you

This video demonstrates how my Runtime Rebindable Key System does actually have a scrolling feature!
You can have infinite key bindings in your list!
I also demonstrate how easy and fast it is to add new keybindings usig Project Settings -> Input!
And!
Remember that I am giving you this whole project for your own use!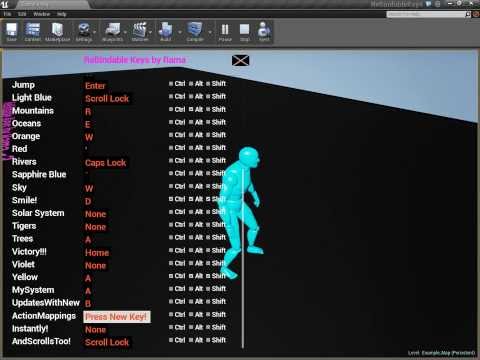 Project Link
https://forums.unrealengine.com/show...l=1#post176136
Rama