Iv been messing around with this for a moment and apparenty theres a probles changing materials on dynamic meshes or at least the default 3rd person mesh.
I did it on a stacionary mesh in the level blueprint and in and in a actor blueprint with a simple static mesh inside works with no problem
This is what i did and it works partially. First create 3 simple materials Blue;Red;Green and then instance each one in the character bp and set it to a variable

Then i just want to change them with a key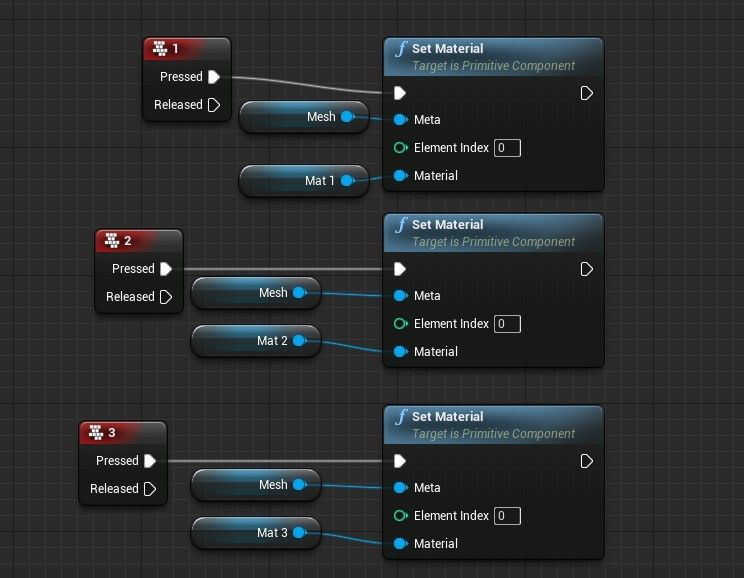 And its apparently works but the red material fail to load.( the green one also been faling to load before but iv been changing the order of the colors and in some point it started to load)
So when i want to change to the 3rd its start to look exacty like when the engine load an material i never used in currently loaded level.
PD: Im using 4.7.3 so its maybe already fixed you can try what i did if you have newer version.