Hey BLVCKRVIN,
If you would like to have simple AI that marches in a grid I have provided a quick example that would be a good starting point.
Please keep in mind this is just an example of somewhere to start.
In the example I give each AI a number and then I do some quick math to create a rough grid (in this example the player (the actor you will need to choose for them to follow) will be the "upper left corner" of the grid that is created)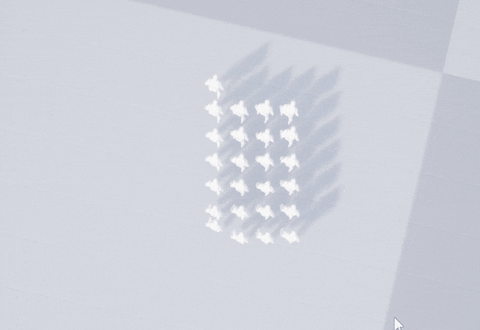 I hope that this information helps.
Make it a great day