hello
there is an updated version to download. if you have the first 1 uninstall it before installing the new one.
this build hovers around 37fps on 2013 nexus 7.
(maybe i should start a wip thread...)
whilst working on a mechanic for another (pc) game, it became apparent that it could make a good mobile game in itself.
im not sure if devices would be able to run it so it would be awesome if i could find at least a couple of people willing to test it and report back.
its more of a proof of concept than a game atm. i dont want to put lots of time and effort in only to find out nobody can play it.
im not bothered for the moment if its a good game or if there are bugs, i just want to know if it will run.
its a physics construction game so it could be too heavy for mobile.
on a 2013 nexus 7 it runs ok.
here is a vid of the firsts steps.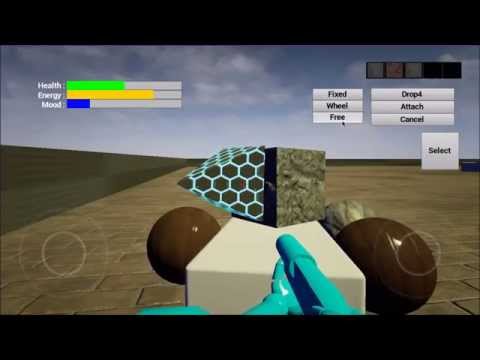 please respond on here if you are interested.
heres a link
Old Download Here
Update Download Here
extract the zip on your pc with your android device plugged in.
double click the .bat file and it will install on your device (make sure
Allow app installs from 'unknown sources'
is checked in the settings)
screens of the update here
things not working:
3rd person aim is wrong
controlable hinges not workin
also maybe you have a game i could test for you, an exchange of sorts.
shame there is not some kind of community pool of testers
cheers