We are a small indie game studio based in Cyprus, and we have launched our very first game on Steam Early Access on the 20th of January, called Crash Force. Crash Force is a multiplayer arena shooter with RPG elements where players control powerful hovercrafts. Crash Force will release to PC and Xbox One in April 2017.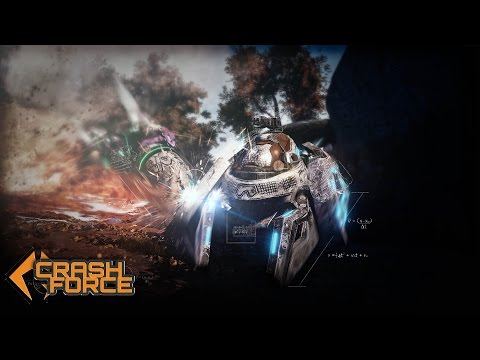 Crash Force is now available on Steam Early Access!!
Crash Force Steam Store page!!
The Game
Crash Force features:
• Online Multiplayer Arena Shooter
• Built in Unreal Engine 4
• Target platform PC and Xbox One, works well with controller
• Inspired by Twisted Metal, Vigilante 8, Rocket League and Carmaggedon mostly.
• Nine Hovercrafts to choose from three factions and three classes.
• Each hovercraft has four unique abilities
• Three unique maps and four game modes
• Level cap at 90 (every 30 levels you gain an Aviation point) and Ranks
• Skills Tree with three Aviation Points
• Customize your hovercraft with Insignias, Decals and hovercraft Skins
• Battle in 3v3, 4v4, 5v5 and 6v6, and one against all (6-12 players).
GIFs
http://i.imgur.com/b6ZHTk9.gifv
Some In-game Screenshots:
Three unique maps:
You can follow us on our:
Facebook
Twitter!
Youtube