Download Now
(2.1GB)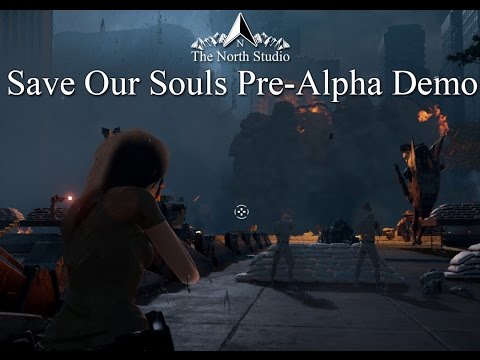 Hi guys, I just uploaded an early Pre-Alpha demo of Save Our Souls Episode 1, it's a 2gb sfx archive. The game is still in very early development and has a LOT of bugs so please if you suddenly find yourself in an endless free fall don't be too surprised. if you download it please leave me some feedback and let me know what you think. Thanks.
About the game
Save Our Souls is a story driven, third person action adventure game. It takes place in a post apocalyptic future torn apart by demons and ruled by many warring factions. It stars 3 female childhood friends who were separated by war and must once again band together and set out on a mission to build their own faction in order to prevent the end of the world, Along with a host of other characters.
The game will features a large variety of environments, weapons, vehicles and enemies. The player will have to travel, acquire, recruit and gun down enemies using the 3 heroines, each with unique abilities.