---NEW CONTENT---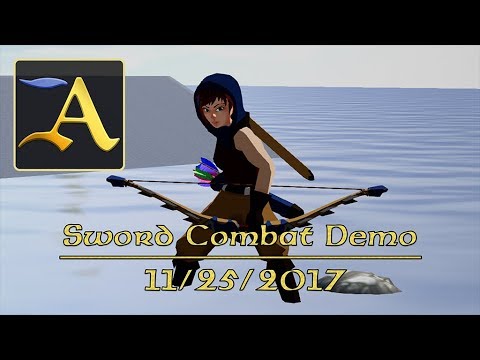 PUBLIC ALPHA AVAILABLE FOR ANDROID!
Click this link ---> https://play.google.com/apps/testing...her.archergame
Click the link with your android device to speed up the process. It should take you directly to the Google Play Store after you opt in to become an alpha tester. Technically it's pre-alpha... but there is no pre alpha option on google play service so oh well! Keep in mind that this is not a demo, I have not optimized for space yet so it's something like 1.8 gigs. There will be bugs (Although I squashed as many as I could find), and if you could report any bugs that I missed, I would really appreciate it! Also unlike a demo, it will be updated regularly until it's complete!
---ORIGINAL POST---
Arcus is a tower defense game from the third person perspective, optimized for mobile. Touch on the screen to aim and fire arrows at invading enemies.
In between missions, utilize loot you picked up to brew various potions. Trade, sell, or drink these potions to gain an edge in battle.
Facebook: https://www.facebook.com/ArcusGame/
Twitter: https://twitter.com/ElleArcus
Website: http://stevenwalther.wix.com/arcus: