Zergification tech demo is my final year project. The goal of the demo is to dynamically generate fantasy town and then slowly infest it with Zerg turning everything in to giant organic mess.
Visual inspiration for the town
Visual inspiration for Zerg infestation
This is what i have at the moment.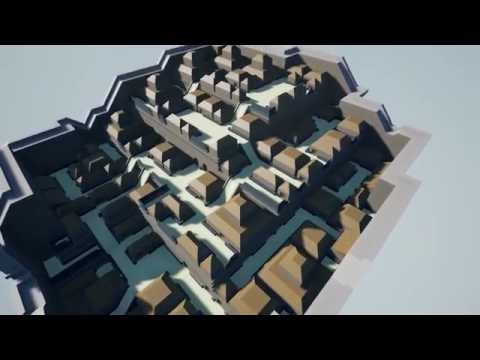 At the current stage tech demo can:
Generate of town layout
Construct walls using modular peaces
Construct roads and ramps using modular pieces
Construct cliff walls using modular peaces
Place correct size buildings
Now it is time to start making actual models.