Hi all,
I've been working on various tests trying to get the most out of UE4's ability to be part of an offline render solution to maximize turn around time on shots.
Sequence rendered out of UE4, then taken to After Effects for Post work.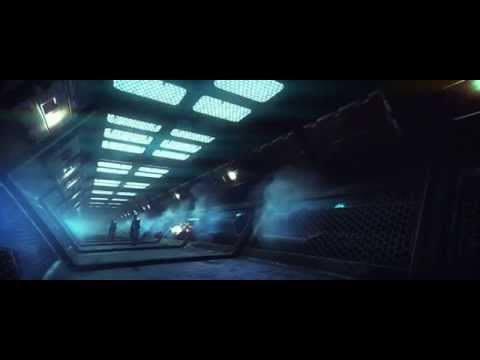 I've noticed that there are issues with the blue lights behind the wall grating going from having length to having none depending on the angle of the camera.
When I fist set up this scene, this was not happening, and I would like to know why it's happening now. The lights are set to stationary, I've tried turning off and on texture streaming, and just about everything else I can think of inside the editor. The only thing I can think of is that when I first set up the scene, I had a fraction of the number of lights I now have in the scene, but it appears that only these lights which are the only ones that have length, are having this problem. Also all quality settings are set to "Epic" or otherwise as high as I can set them in editor.