( LATEST SCREENSHOT: 29-August )
( ------------------------ )
Hi All,
My name is
Denys Almaral
, a 3ds Max artist with game development dreams, becoming true thanks to UE4.
30 days ago (December 3) I re-subscribed to download 4.6, and decided to be serious this time in learning blueprint programming with UE4 editor. I tried before, but I only watched some videos and sample demos. This time, after an intense week of tutorials and sample explorations, I decided to start my first 2D simple game for android devices, experimenting with this gameplay:
Where the first early version of my game born (YT Video)
Today this is what I have from 20 days of work (Art Director
Mary Navarro
helped me with the 2D graphics):
Crabby Ball BETA game-play teaser (YT VIDEO)
.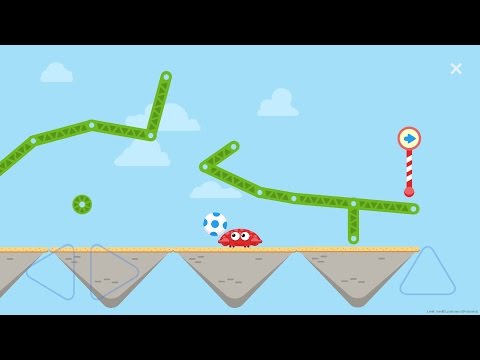 Crabby Ball is a simple 2D physics platformer game in which you have to control the ball with little Crabby's head, and the objective is to try to cross the ball over or trough a colorful sign. It currently has 12 levels.
Notes about my experience UE4:
- I love the editor and blueprints programming, I already had a background programming with Delphi 7, MAXScript and I can read (read-only) C++ code. My intention is to avoid C++ programming and work only with blueprints in the editor.
- Working with UE4 editor and blueprints is AWESOME except when it CRASHES (
My answer hub user with crash reporting and questions
)
- Any crash has a reason, if you find the reason you fix it and continue working without stopping your UE4 project. (
See here how I found an Opening-Project-Crash by deleting and isolating project files until the "reason" showed up
)
- It was a good decision to forget all my 3D knowledge and keep simple with 2D graphics to focus on blueprint programming.
Install CrabbyBall from Google Play
Remember the game is still Work In Progress! But you can try the first 12 levels.
https://play.google.com/store/apps/d...ral.CrabbyBall
Thanks! Any comments or questions would be very appreciated!
Regards,
Denys