Hi all !
I'm currently playing a lot with destructibles and as I make videos of my different successful tests I thought I would show them over here. I will be adding more and more over time as I get interesting things to work. I will also gladly answer your questions if you have any so don't hesitate.
Also I'll list my questions about the things I do in a video below them in case some of you would have the answer and would like to share...
Fire Propagation Destruction: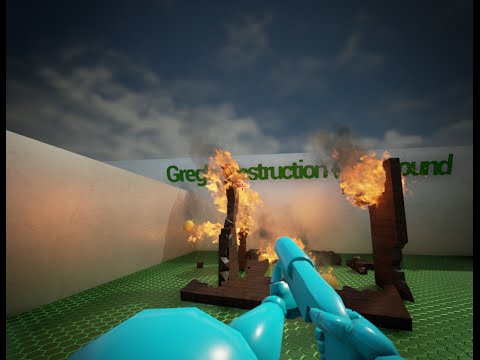 Q: When I make all the walls "
Extented Structures
" only the first would break (only tested with RadialForce). Why is that ? I tested multiple cubes in "
Shooter Game
" and they all break with the weapons.