Hey people, and happy new year
I know there has been a lack of updates but I can assure you that progress is being done behind the scenes
(slowly but surely).
Thanks to everyone who is sharing their updated branch for 4.14 and helping with thread questions by the way.
I'm trying to find more time to work on the project but it keeps getting more difficult.. which is why I'm thinking it might be a good idea to release my upcoming FFT ocean as a new plugin in the marketplace.
You can think of the new marketplace plugin as an early access to "kickstart" the project, that way I will be able to put much more time to it, update it more rapidly and add more features.
Then later down the line I will open source it to the community.
What do you guys think?
Here is a list with the

core features

I'm aiming at for the first released version of the plugin:


-Ocean based on Tessendorf's FFT paper.

-Multiple ocean spectra to choose from with many tweakable parameters (amplitude, choppy, wind velocity, direction, fetch etc.).

Phillips and Unified Directional spectrum currently implemented.


-Foam generation based on the ocean spectrum.

Tweakable parameters: foam amount, coverage, decay rate, dissipation.


-Infinite ocean system using Quadtrees (video).

Dynamically subdivides the ocean patches for efficient usage of vertices.
Expands to the horizon (or up to given distance).
Frustum culling (removes patches outside the camera view).


-Custom BRDF shading based on Eric Bruneton's paper.

BRDF model suited for ocean rendering.
Added custom SSS (subsurface scattering).
Planar reflections (custom component) which can be tweaked in the shader.


-Interactive water heightfield.

Allows for dynamic interaction with the ocean surface (as in watch dogs).
Can be layered on top of the FFT waves (square around the camera will be simulated) or used as stand alone for lakes and puddles.
Boats leave natural looking wakes.
Multiple propagation algorithms to choose (MuellerGDC, Tessendorf iWave and more).


-Underwater post process effects.

Waterline (camera-ocean intersection).
Light absorption / fog (new method).
Volumetric Godrays.


Many more features planned for later updates.

I don't have an ETA yet but hopefully early this year.

And as always, a screenshot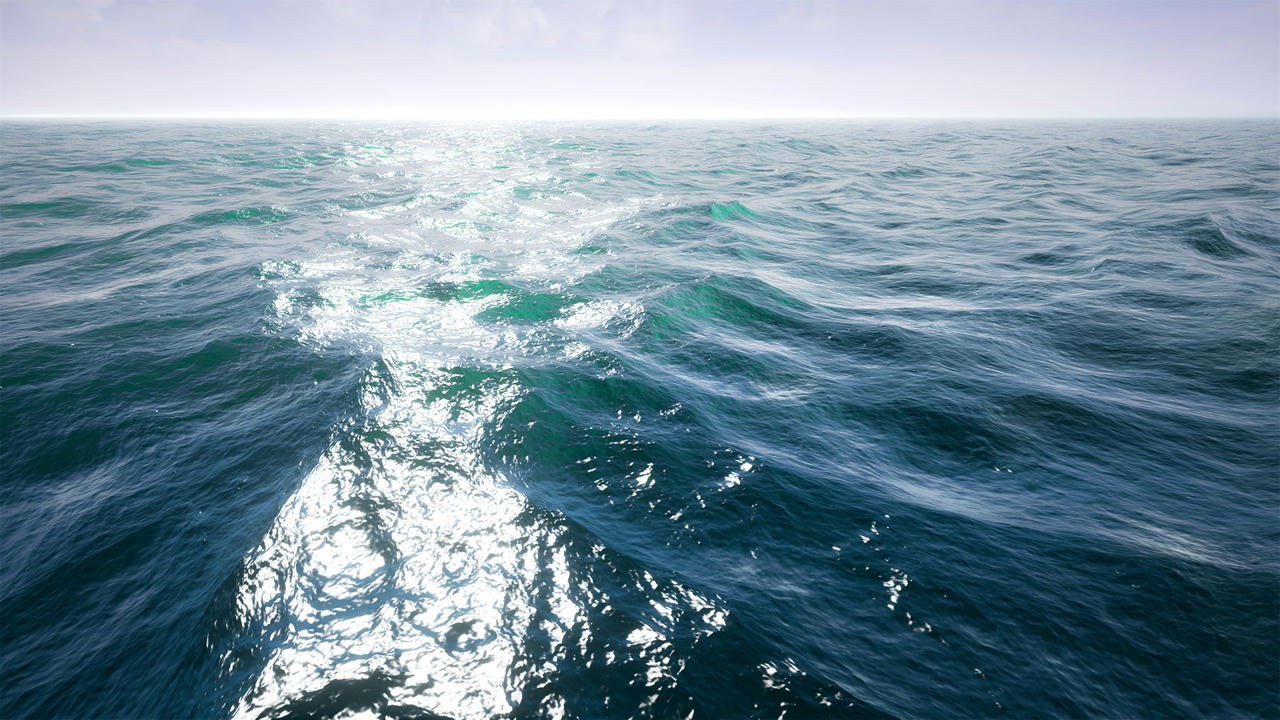 (Click for larger image)
This is how the custom BRDF currently looks like (shader still far from final, wip).
Any release date?