Hi All,
I am working on a tool to add to the marketplace which will allow players to build their own content in-game by using a set of rules to place together sets of "blocks". I thought this system would be useful for building items such as weapons, vehicles (areal/space/ground) and even gadgets / "blueprints" which players can use to mass produce their creations...
So far I am thinking that the final project will include:
Parts Component - Includes logic for placement/selection - Just drop into any blueprint to allow creation
Master Component - Includes logic that holds the main build together
Pawn - A pawn which will let the user actually build the item (could easily be parented to another type of pawn such as a player character to allow them to build instead)
Resources to Build - Easily customisable for various game types and needs.
Save/Load system- System which stores the players creations and recreates them when the client is loaded back up
Multiplayer - Will be network ready once finished
Various components for building such as snapping grids and logic boxes
Spaceship example
Ground vehicle example
Weapon example
Zombie Survival building example
I have been making the project in blueprint as the efficiency difference between this and C++ seems minimal due to the discrete nature of the building (not on tick etc)
I am interested to see what the community thinks - Any tips or suggestions?
SECOND WIP (Zombie Survival Example) - Also Rough!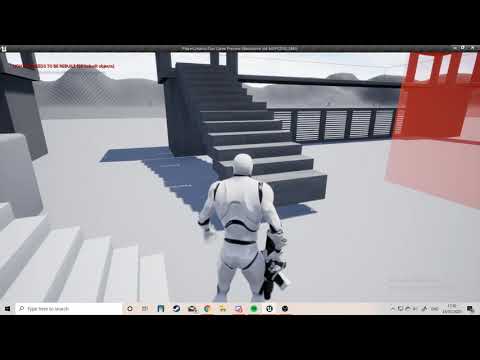 FIRST WIP (Space Example) - Very rough around the edges !