Hi, I've been wanting to share this project with you all.
Izabel is a personal project I started earlier this year. It's a horror game based on stories I wrote as a child. It's a 3D sidescroller puzzle game that's very similar to Limbo, Inside, or Little Nightmares. All animation, character modeling, level design, artwork, and programming is done entirely by me. The game originially started as an Interactive art piece, so my artwork which is present in the game, plays an important role. Paintings and drawings inside the game give you insights into what's happening. All of the paintings in the mansion were drawn by Izabel's Mother.
Izabel and The Monster
You play as Izabel, a little girl living in a massive mansion with a strange, crippling hunger for human flesh. With little to eat, Izabel must sneak through the mansion at night to find food. Against her mother's orders, Izabel searches through the mansion for answers to her unusual condition. By getting into places she's not meant to be, she incurs the wrath of her mother and her otherworldly reach. The Monster is a reflection of Izabel (with red hair) that speaks to Izabel in her mind. The Monster is considered to be single-handedly responsible for Izabel's affliction and also for her own supernatural power which is similar to mother's. In order to use this power she needs to eat something, and her hair will signify this by turning red.
(All of this information is given to you in level 1: the introduction/tutorial. There is a lot I haven't spoiled yet)
.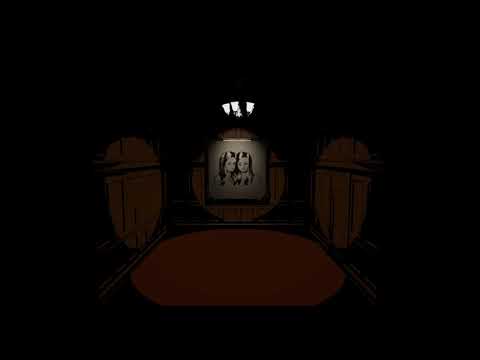 There is an old gameplay video. But I'm going to make a new one with the new assets I have in the game. If you find it on the channel, you'll see it looks very different.
Official Website