RealTime RenderBoss. is a WIP plugin for
UnrealEngine
4 capable of rendering multiple
Configurations
for any
Product
at a click of a button.
The idea behind the plugin is to save hundreds of hours of stress, headache and render time by leveraging the power of
UnrealEngine
and
Raytracing
.
For this demo, I used
RTX2080
, It took around 60 to 80ms to render every image at 4K, more than 8700 total for this sofa configuration example.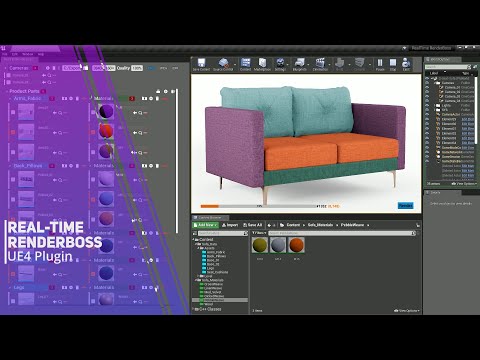 Link to the output folder:
https://drive.google.com/drive/folde...an?usp=sharing
A
beta
version will be released soon with a longer video explaining all of the features.
Please feel free to share your opinion.
Thanks in advance.
Email:
Ayattache@gmail.com
Artstation:
Artstation.com/ayattache
Facebook:
Facebook.com/ayattache