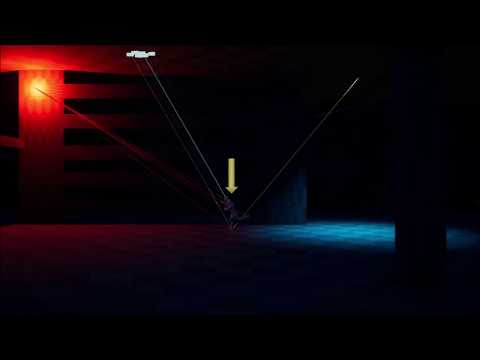 I've built out a component-based system that aids the user in determining a superficial illumination value for an object/actor/player character/whatever that can be used for applications like stealth light/shadow mechanics or puzzle games.
Probe components account for point, spot, directional & sky lights, as well as custom "illumination volumes" in box or sphere shape for LPV injected emissive objects. (Note: LPV emission injections are broken in 4.20, the version this video was recorded in, but in case it makes it back into the engine or another solution comes up/people need to identify custom illumination areas, this is a workable solution.)
In this video, the player character has probes on head, shoulders, hands, torso, and feet (8 total.) Stress testing this with an average of 38 light overlaps per probe (not featured in this demo video) trace counts ran upwards of 300 traces per frame, or 72,000 traces per second, with no discernible impact on performance.