Are you interested to make a game great?
We're two friends who started developing games for fun. Today we have 4 years of experience with Unreal Engine and many 3d modeling tools and additionally, numerous submissions for UE4 game jams and other prototypes.

We would like to know if our latest development provides an enough interesting concept to continue working on it and furthermore, we are really looking forward to hear some feedback about the game in general.
---
You control a Factroid. A machine built to colonize new planets, gather and process resources as well as evolve with better technology. Build a main base and automate item production and research new technology. It will be possible to scan other planets and even solar systems to expand your factories and eventually colonizing the whole galaxy.
---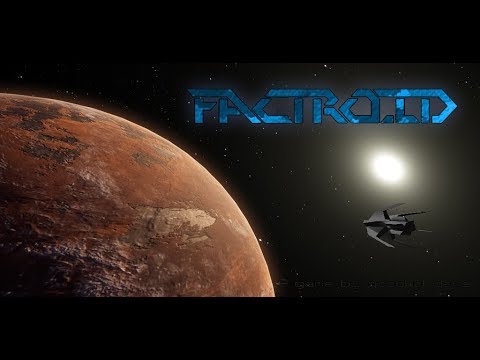 Key Features:
Several infinite resources to gather from manually

Mine resources faster the more you mine

Construct and place buildings to automate your mining and production process

Build a steam based engine system to fully power your Factroid

Research new technologies in your Factroid

Research the transmitter upgrade for the Factroid to gain access to other sectors on the planet (WIP)

Build bigger and more complex factories
Future Plans:
Scan the planet to find new sectors (levels)

Transfer resources between sectors

Sectors can have different resources

Scan solar systems for other Factroids and take them over

More buildings, items and resources (Tier 2 - Tier n)

More energy sources (solar, wind, geothermal, fusion)

Better conveyor belt system

Productions continue even if the app is closed or in the background (real-time-server-like behavior)

Better User Interface

Upgrades for buildings (for instance shorter production times)

Underground levels

Release on iOS
Ideas:
Prepare the arrival of the Factroid builders with terraforming and facilities for humanoid life forms

Research every building manually by placing the ingredients into Factroid instead of having a research tree

More specific upgrades for Factroid. (Building range, faster construction speed, better power output, quicker sector transfers etc.)

Tower Defense like sectors for special resources for instance

Daily / Weekly quests

Make it multiplayer: trade with other players, time based events and/or PvP planets/sectors