Last updated: 2020/09/26
《Drifting : Weight of Feathers》
Steam -
Steam Page
Itch.IO -
Monthly Play-Test Session 2020-09-25
IndieDB -
Monthly Play-Test Session 2020-09-25
Monthly Play-Test Session 2020-09-25
Hello Everyone!
Since yesterday is the last Friday of September, I attended the monthly play-test session as usual and would like to share the latest feedback I received from other indie-developers.
I've written a
post
not long ago about how I change the tutorial UI to make it stand out from the screen; make the game pause before every tutorial section; the idea is to ensure
players will at least take a quick glance of the moves they need to learn before proceeding further.
From the first-hand experience I gathered that night, this idea didn't work out as effectively as I thought due to my own mistake.
Among the 6 play-testers, only 1 or 2 players have a habit of clicking off the tutorial menu immediately after it pops up, granted, I've made a 1.25 second delay before players can click it off, I doubt they took that short period to read the text since they exemplify a tendency to blaze through the tutorial level in their own way without external help.
This behavior actually isn't an issue for my tutorial level,
watching these 2 players play through the later sections seems to suggest that,
players who wanted to play the game in their own way exhibit a certain resilience in their play style
- they don't stick to one familiar move set and abuse it; more often then not, I watch them mix and match the moves they found out by themselves and "accidentally" get a right combination to solve the puzzle (albeit, not the intended way) and proceed further.
The real issue here is the ones who really took their time to read the description and trying to do what they were told to do. For these people, the gaming experience was mixed.
The overly menacing tutorial UI presentation (full-screen width UI with the game pausing) seems to give them the impression that it is the "only way" to pass the level;
if they successfully perform the required move, they get pass each section of the level fairly quickly (even smoothly in some occasions, which is a rare sight for me); on the other hand, if they died once in the tutorial level, since the tutorial trigger will not spawn again (the reason is I don't want the game to pause the second time players trigger it) there are no longer hints on the screen, suddenly, they just don't know what to do and kept running around helplessly - not even trying to mix and match what they've learned previously.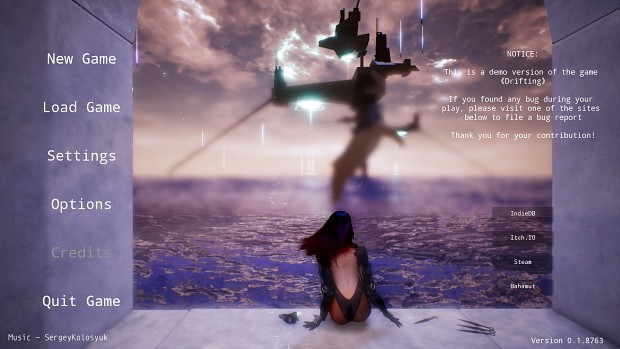 Developing tutorial level is like taking care of a child, it is easy to push my approach to either side of the extreme: gave them the necessary supplies and let them figure out all by themselves or be overly protective and holding their hands 24 hours. In the latter case, I could argue that if I made the tutorial hints spawn every time players trigger it, then it "solve" the issue of players lost their guidance and don't know what to do, however, I couldn't help but think further:
what will happen if these players get to play the real level? are they capable of solving the puzzle by themselves? are they capable of utilizing the moves they've learned appropriately?
Frankly, I was a bit disappointed (of my tutorial level) after attending the session, it seems after 6 months of iteration, I was running around in a circle and now I'm back to the start - maybe it is not a bad idea to push the tutorial hints to the side of the screen and let players experiment the moves on their own?
Feel free to share your thoughts on this matter and wish we all have a relaxing weekend. (>﹏<)
---
《Drifting : Weight of Feathers》 Steam Page Is Ready!
Hello everyone,
《Drifting : Weight of Feathers》
now has an official steam page! Visit my steam page today and enjoy the fascinating trailer and images!

Additionally, I'm happy to announce the
《Drifting : Weight of Feathers》
forum section on
IndieDB
is now public! Feel free to share your thoughts on the
General Discussion Board
at any time!
I hope you have a good time browsing my store and forum!
Have a superb weekend! ─=≡Σ((( つ•̀ω•́)つ
---
《Drifting》 - Game Trailer
Itch.IO -
Game Trailer
IndieDB -
Game Trailer
Game Trailer
This game trailer showcased the works I've done over the past year.
Ironically, while I was shooting this video I've found quite a lot of bugs and essential game mechanics I have overlooked during my development cycle - although most of them aren't game-breaking issues - it can easily create an unpleasant experience for players which is the last thing I want from my game.
Before continue working on the final level of 《Drifting》, I've decided to spend 1 or 2 weeks fixing the issues I found during video shooting - issues I have no one else to blame but myself. XD
I wish you enjoy this game trailer, feel free to leave a comment, and share your thoughts!
Have a lovely weekend! (●′∀‵)ノ♡
---
《Drifting》 - Opening Soundtrack
Itch.IO -
Opening Soundtrack
IndieDB -
Opening Soundtrack
Opening Soundtrack
This video reveals a short clip of the opening soundtrack of 《Drifting》.
As a fast-paced, action-oriented game, I wanted to create a contrast between gameplay and game theme - the idea is to provide a place for players to rest and reflect after a series of non-stop action and challenges. This change of pacing allows players to temporarily loosen up their nerves and mentally prepared for whatever challenges ahead of them, much like a campfire in a dark dungeon or a safe house during a zombie outbreak.
I stumbled upon this beautiful piece of music a few months ago and found out its soothing melody and sad tone perfectly complements the theme of the game. The composition of the opening scene and music largely reveals what this game is about (story-wise) and serves as a prologue to the game.
I hope you enjoy the music and wish you have a relaxing weekend! :3
---
The Making of Whale
Itch.IO -
The Making of Whale
I
ndieDB -
The Making of Whale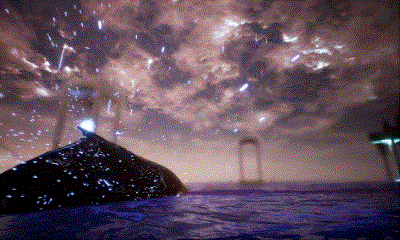 (This beautiful ocean creature is a humpback whale. According to wikipedia, males are able to sing a complex song lasting 10~20 minutes)
Hello everyone!
In this week's update, I wrote an
article
describing the challenges I encountered and the solutions I came up with while making this beautiful ocean creature. I hope you enjoy reading it!
Have a relaxing and wonderful weekend! ヽ(・∀・)ノ
---
Characters in《Drifting》
Brushing Her Hair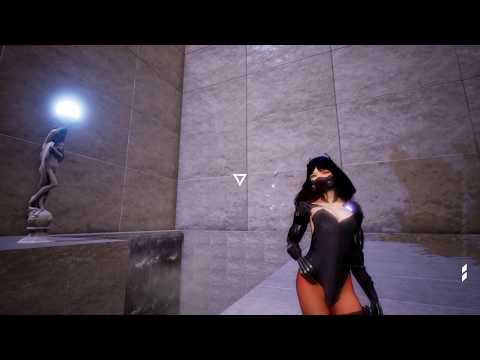 (
noticed the shoulder-long hair do not clip through her upper body; also she briefly brushes her hair at 00:17
)
One of the main features that come with Nvidia Hairworks API is the ability to pre-assign collision meshes for each hairpiece in its exporting pipeline.
Since the protagonist has an over the shoulder hairstyle it is crucial to have a proper collision between her hair and her upper torso and limbs
.
​
To make sure each hairpiece does not clip through her body while performing extreme acrobatic moves, I've spent some time adding the necessary collisions to her upper body. Additionally,
I've also added several small collision spheres on her fingertips, which makes her hair respond to her hand brushing from her forehead through shoulder
while in idle state - a small yet delicate feature I've been planning to add for a long time, now I'm just glad that my yearning is fulfilled.
I hope you enjoy the small clip of her idle animation, wish you have a wonderful weekend! :3
---
Scenery in《Drifting》- Cloud, Thunder and Alien Construction: 2020/02/08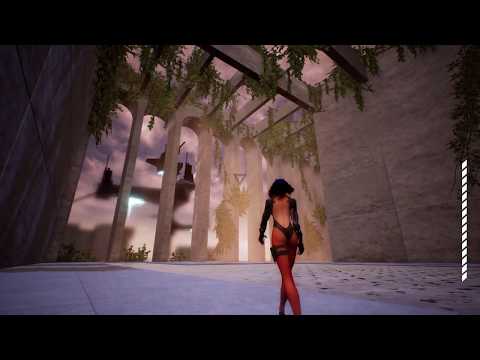 (
please turn on the audio volume to enjoy the most out of this video
)
The game 《Drifting》 has undergone a major graphic overhaul this past week.
The sky sphere color palette was adjusted to make landscape stand out from the scene; lightning and heavy cloud were added to give player a sinister vibe and foreshadow the dark future of the protagonist; the alien construction fallen from the sky indicate an invasion is happening and convey a sense of urgency and drives players to move on to stop a tragedy from happening;
These graphical changes were made not only to provide visual aesthetics but more importantly, to pique players' interest in to know more about the backstory of the game.
I hope you enjoy the video, have a relaxing weekend and stay healthy! =)
---
Release Date: TBA

Genre: Third-Person / Shooter / Action / Parkour

Developer: MYW

Platform: PC
Please feel free to leave a comment or like if you are interested in my game!
(I will send out a PM to you as response =D)